The Little Things Locations
Released on January 29, 2021 by Warner Bros. Pictures, The Little Things is a crime drama thriller movie directed, written, and co-produced by John Lee Hancock, scored by Thomas Newman. Starring Denzel Washington, Rami Malek, Jared Leto, Chris Bauer, Michael Hyatt, Terry Kinney, Natalie Morales, and Isabel Arraiza, the film was also released on the HBO Max. The Little Things was shot in various cities of California, USA. Filming took place in Lancaster, Palmdale, and North Hollywood.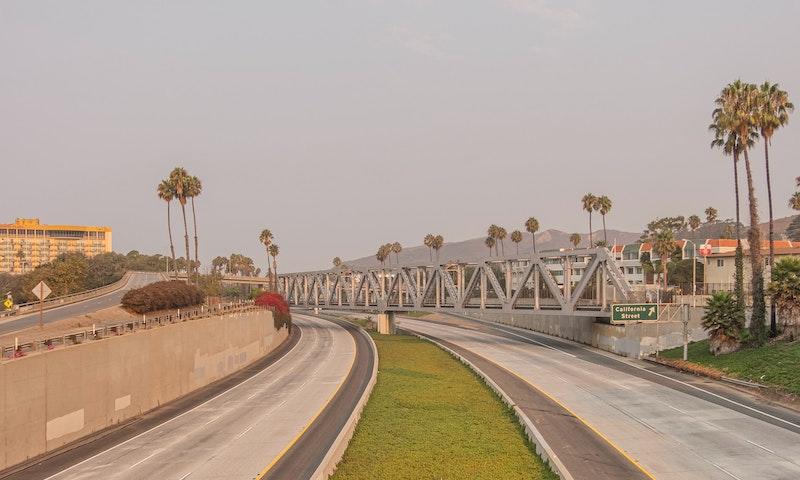 Ventura, CA, USA. Photo by Philippe Gauthier on Unsplash.
Where was The Little Things Filmed?
The Little Things was filmed in 10929 McCormick St (Sparma's apartment), 12147 Victory Blvd, Bun N Burger, California State Route 14, Mosman's Steak House, North Hollywood Toyota, Santa Clarita, Twin Towers Correctional Facility and Ventura.
The complete list of the locations with latitude and longitude coordinates are listed below in the table.
The Little Things Locations Map
The Little Things Locations Table
| Location Name | Latitude | Longitude |
| --- | --- | --- |
| 10929 McCormick St (Sparma's apartment) | 34.166046 | -118.368965 |
| 12147 Victory Blvd | 34.186985 | -118.398392 |
| Bun N Burger | 34.099892 | -118.116516 |
| California State Route 14 | 34.373573 | -118.498444 |
| Mosman's Steak House | 34.730495 | -118.237671 |
| North Hollywood Toyota | 34.144901 | -118.362389 |
| Santa Clarita | 34.402718 | -118.535316 |
| Twin Towers Correctional Facility | 34.058804 | -118.230629 |
| Ventura | 34.280319 | -119.263367 |
Related Movies