The Man from Toronto Locations
The Man from Toronto is an American action-adventure thriller film written by Robbie Fox and Chris Bremner, directed by Patrick Hughes, and starring Kevin Hart, Woody Harrelson, Jasmine Mathews, Kaley Cuoco, Lela Loren, Ellen Barkin, Pierson Fodé, and Jencarlos Canela. It was digitally released by Netflix on June 24, 2022, and received generally unfavorable reviews. The Man from Toronto was shot in a few cities in Ontario, Canada, including Toronto, Hamilton, Brampton, and Milton. The scenes of Marty's Fitness took place at 147 Main Street East in Milton.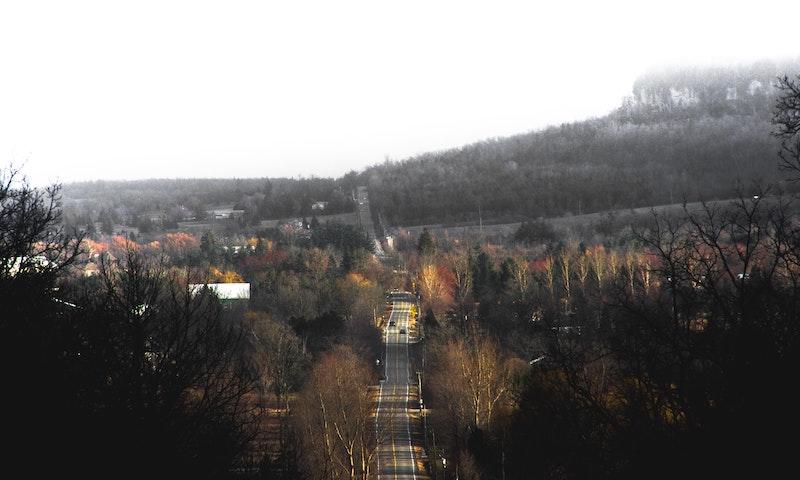 Milton, Canada. Photo by Warren Wong on Unsplash.
Where was The Man from Toronto Filmed?
The Man from Toronto was filmed in 147 Main St E, 197 Main St E, Aga Khan Museum, Hamilton, Heart Lake Conservation Park, Milton, Milton Machine Shop Ltd and Toronto.
The complete list of the locations with latitude and longitude coordinates are listed below in the table.
The Man from Toronto Locations Map
The Man from Toronto Locations Table
| Location Name | Latitude | Longitude |
| --- | --- | --- |
| 147 Main St E | 43.511951 | -79.884842 |
| 197 Main St E | 43.513004 | -79.883736 |
| Aga Khan Museum | 43.725269 | -79.332275 |
| Hamilton | 43.267185 | -79.953705 |
| Heart Lake Conservation Park | 43.739544 | -79.792259 |
| Milton | 43.527107 | -79.908707 |
| Milton Machine Shop Ltd | 43.513729 | -79.884499 |
| Toronto | 43.742970 | -79.416763 |
Related Movies