The Mist Locations
The Mist is an American sci-fi psychological horror drama thriller film written and directed by Frank Darabont, based on the novella "The Mist" by Stephen King. Starring Thomas Jane, Marcia Gay Harden, Laurie Holden, Andre Braugher, Toby Jones, William Sadler, Jeffrey DeMunn, Frances Sternhagen, and Nathan Gamble, the film follows a group of people who hole up in a supermarket and try to survive against bloodthirsty creatures of the mist. It was released on November 21, 2007, and grossed $57.3 million. The Mist was shot in Shreveport and Minden, Louisiana, USA. Tom's Market located at 212 N Pine St, Vivian was used as the supermarket in the film. Filming also took place at Stageworks of Louisiana.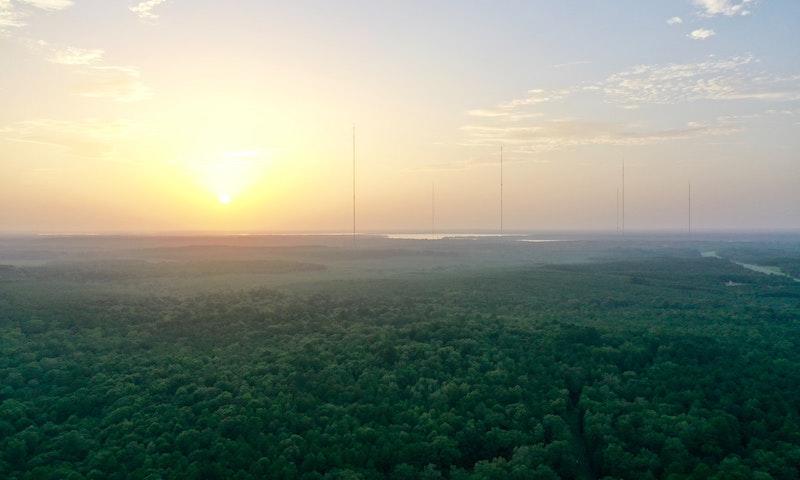 Shreveport, LA, USA. Photo by Brandon Knight on Unsplash.
Where was The Mist Filmed?
The Mist was filmed in Minden, Shreveport, Stageworks of Louisiana and Tom's Market (Closed).
The complete list of the locations with latitude and longitude coordinates are listed below in the table.
The Mist Locations Map
The Mist Locations Table
| Location Name | Latitude | Longitude |
| --- | --- | --- |
| Minden | 32.617859 | -93.287506 |
| Shreveport | 32.465542 | -93.795692 |
| Stageworks of Louisiana | 32.517139 | -93.745598 |
| Tom's Market (Closed) | 32.873585 | -93.985085 |
Related Movies