The Muppets Locations
The Muppets is an American musical adventure comedy movie produced by David Hoberman and Todd Lieberman, directed by James Bobin, written by Jason Segel and Nicholas Stoller. Starring Amy Adams, Jason Segel, Chris Cooper, Rashida Jones, Steve Whitmire, Eric Jacobson, Dave Goelz, Bill Barretta, David Rudman, and Matt Vogel, the film was released on November 23, 2011, in the United States, earned $165.2 million worldwide, and won an Oscar for "Best Achievement in Music Written for Motion Pictures, Original Song" (Bret McKenzie for the song "Man or Muppet"). The Muppets was shot in Los Angeles, California, USA, and Zürich, Switzerland. Filming locations included Old Westbury Gardens, El Capitan Theatre, The Jim Henson Company, Bonanza Casino, Warner Brothers Studios in Burbank, Roxie Theatre, and Universal Studios Hollywood.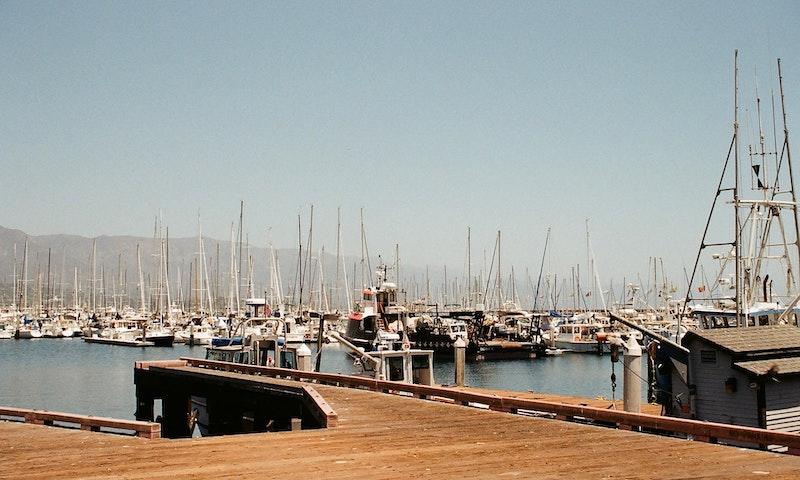 Santa Barbara, CA, USA. Photo by Tran Nguyen on Unsplash.
Where was The Muppets Filmed?
The Muppets was filmed in 10100 Sunset Boulevard, 4545 White Oak Ave, Angels Flight, Bonanza Casino, City National Plaza, Donner Pass, El Capitan Theatre, Glendale, Golden Oak Ranch, Google Zurich, Greystone Mansion, Las Vegas, Lincoln, Los Angeles Theatre, Mel's Drive-In Hollywood, Old Westbury Gardens, Paris, Pink's Hot Dogs, Roxie Theatre and Santa Barbara.
The complete list of the locations with latitude and longitude coordinates are listed below in the table.
The Muppets Locations Map
The Muppets Locations Table
| Location Name | Latitude | Longitude |
| --- | --- | --- |
| 10100 Sunset Boulevard | 34.079391 | -118.426666 |
| 4545 White Oak Ave | 34.152122 | -118.515556 |
| Angels Flight | 34.051601 | -118.250641 |
| Bonanza Casino | 39.571159 | -119.825531 |
| City National Plaza | 34.051308 | -118.257256 |
| Donner Pass | 39.315895 | -120.321732 |
| El Capitan Theatre | 34.100876 | -118.339920 |
| Glendale | 34.193798 | -118.282265 |
| Golden Oak Ranch | 34.375622 | -118.486427 |
| Google Zurich | 47.365303 | 8.524449 |
| Greystone Mansion | 34.092300 | -118.401299 |
| Las Vegas | 36.154839 | -115.196335 |
| Lincoln | 38.892689 | -121.295746 |
| Los Angeles Theatre | 34.046452 | -118.252655 |
| Mel's Drive-In Hollywood | 34.100872 | -118.338371 |
| Old Westbury Gardens | 40.774651 | -73.601852 |
| Paris | 48.860798 | 2.337083 |
| Pink's Hot Dogs | 34.083824 | -118.344345 |
| Roxie Theatre | 34.047321 | -118.250908 |
| Santa Barbara | 34.424377 | -119.709114 |
| The Jim Henson Company | 34.096695 | -118.343872 |
| Universal Studios Hollywood | 34.138103 | -118.353416 |
| Warner Brothers Studios | 34.148872 | -118.338379 |
Related Movies