The Peripheral Locations
An American sci-fi drama thriller TV series The Peripheral stars Chloë Grace Moretz, Gary Carr, JJ Feild, Jack Reynor, Eli Goree, Charlotte Riley, T'Nia Miller, and Adelind Horan. Developed and written by Scott Smith, based on the 2014 novel by William Gibson, the series was released on Amazon Prime Video on October 21, 2022. The Peripheral was filmed in London, United Kingdom, and various places in North Carolina, the USA, such as Asheville, Marshall, Weaverville, etc.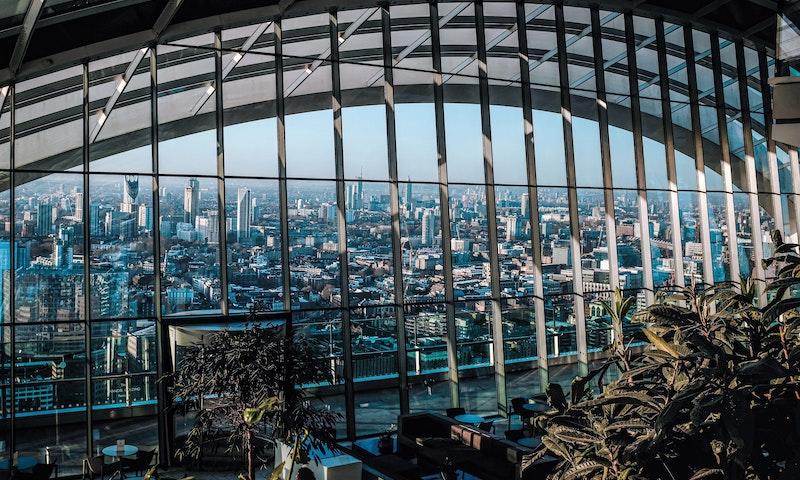 Sky Garden, London. Photo by Joseph Hwang on Unsplash.
Where was The Peripheral Filmed?
The Peripheral was filmed in Asheville, Burnsville, City of London, London, Marshall, Sky Garden, Sylva and Weaverville.
The complete list of the locations with latitude and longitude coordinates are listed below in the table.
The Peripheral Locations Map
The Peripheral Locations Table
| Location Name | Latitude | Longitude |
| --- | --- | --- |
| Asheville | 35.599140 | -82.568306 |
| Burnsville | 35.917877 | -82.302277 |
| City of London | 51.512760 | -0.093568 |
| London | 51.504208 | -0.135491 |
| Marshall | 35.798595 | -82.686333 |
| Sky Garden | 51.511265 | -0.083668 |
| Sylva | 35.375683 | -83.224152 |
| Weaverville | 35.702644 | -82.570450 |
Related TV Series