The Power of the Dog Locations
Written and directed by legendary Jane Campion, based on the novel of the same name by Thomas Savage, and starring an amazing cast consisting of Benedict Cumberbatch, Kirsten Dunst, Jesse Plemons, Kodi Smit-McPhee, Thomasin McKenzie, Genevieve Lemon, Keith Carradine, and Frances Conroy, The Power of the Dog is a western romantic drama film that premiered at the 78th Venice International Film Festival on September 2, 2021 and was digitally released worldwide on Netflix on December 1, 2021. Jane Campion won the 2022 Academy Award for "Best Achievement in Directing". The Power of the Dog was shot in Otago and Dunedin, New Zealand. The scenes of the town of Herndon were filmed in Oamaru, North Otago.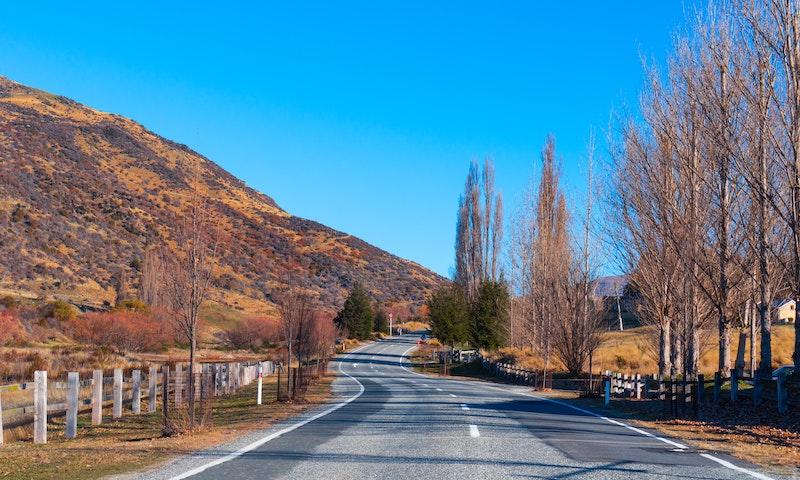 Otago, New Zealand. Photo by Sulthan Auliya on Unsplash.
Where was The Power of the Dog Filmed?
The Power of the Dog was filmed in Auckland, Dunedin, Oamaru and Otago.
The complete list of the locations with latitude and longitude coordinates are listed below in the table.
The Power of the Dog Locations Map
The Power of the Dog Locations Table
| Location Name | Latitude | Longitude |
| --- | --- | --- |
| Auckland | -36.847916 | 174.729935 |
| Dunedin | -45.878586 | 170.486923 |
| Oamaru | -45.092972 | 170.962158 |
| Otago | -45.221527 | 169.367432 |
Related Movies