The Santa Clause Locations
The Santa Clause is an American Christmas comedy-drama family movie written by Leo Benvenuti and Steve Rudnick, directed by John Pasquin. Starring Tim Allen, Judge Reinhold, Wendy Crewson, Eric Lloyd, David Krumholtz, Larry Brandenburg, and Mary Gross, the film was released on November 11, 1994, in the United States, grossed $190.5 million against a $22 million budget. The Santa Clause was mainly shot in Toronto, Ontario, Canada. Filming also took place at Raleigh Studios in Los Angeles, California. Scott's house was located at 17 Chisholm Street, Oakville.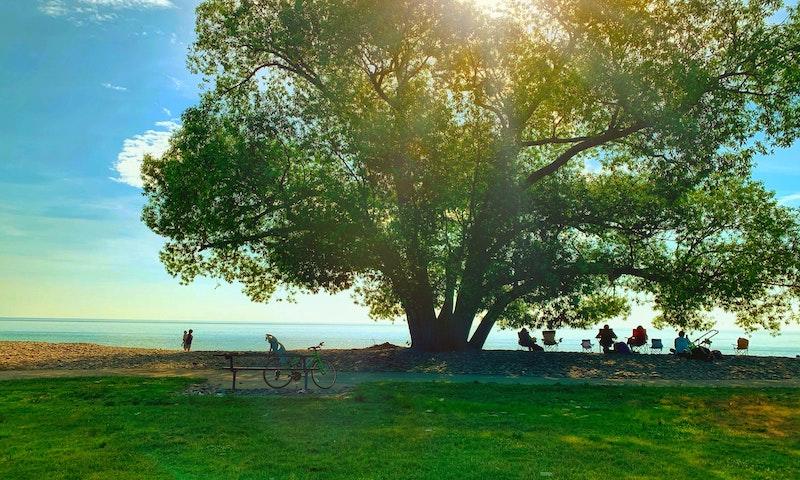 Oakville, Canada. Photo by Alaeddin Hallak on Unsplash.
Where was The Santa Clause Filmed?
The Santa Clause was filmed in 17 Chisholm St, 2141 Ellesmere St, Blythwood Junior Public School, Carey Rd, Hillcrest Park, John Ross Robertson Junior Public School, Lakeshore Rd E, Raleigh Studios Hollywood, Runnymede Healthcare Centre and Toronto Zoo.
The complete list of the locations with latitude and longitude coordinates are listed below in the table.
The Santa Clause Locations Map
The Santa Clause Locations Table
| Location Name | Latitude | Longitude |
| --- | --- | --- |
| 17 Chisholm St | 43.439732 | -79.669533 |
| 2141 Ellesmere St | 43.776291 | -79.230820 |
| Blythwood Junior Public School | 43.719566 | -79.389351 |
| Carey Rd | 43.465599 | -79.664581 |
| Hillcrest Park | 43.668392 | -79.362259 |
| John Ross Robertson Junior Public School | 43.718334 | -79.408905 |
| Lakeshore Rd E | 43.462852 | -79.649788 |
| Raleigh Studios Hollywood | 34.083336 | -118.317657 |
| Runnymede Healthcare Centre | 43.664761 | -79.481194 |
| Toronto Zoo | 43.820606 | -79.181625 |
Related Movies