The Stand-In Locations
The Stand-In is an American comedy movie directed by Jamie Babbit, written by Sam Bain, and distributed by Saban Films. Starring Drew Barrymore, Michael Zegen, T.J. Miller, Holland Taylor, Ellie Kemper, Andrew Rannells, Lena Dunham, and Michelle Buteau, the film will be released on December 11, 2020. The Stand-In was shot in New York City, New York, as well as Lexington and Versailles, Kentucky, USA. Filming locations included The Amsden which is a coffee shop located at 151 S Main Street, Versailles.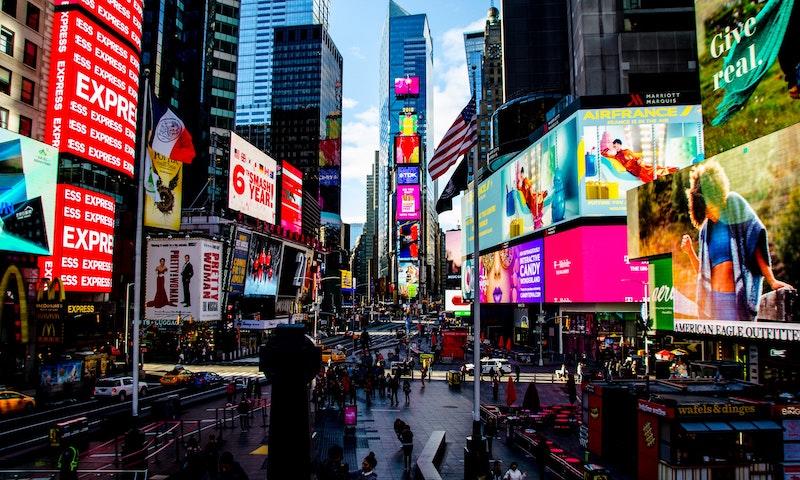 Times Square, New York, United States. Photo by Anthony Rosset on Unsplash.
Where was The Stand-In Filmed?
The Stand-In was filmed in 126 E 10th St, Lexington, New York City, The Amsden, Times Square and Versailles.
The complete list of the locations with latitude and longitude coordinates are listed below in the table.
The Stand-In Locations Map
The Stand-In Locations Table
| Location Name | Latitude | Longitude |
| --- | --- | --- |
| 126 E 10th St | 40.730133 | -73.988045 |
| Lexington | 38.039814 | -84.503403 |
| New York City | 40.772545 | -73.986404 |
| The Amsden | 38.052216 | -84.730614 |
| Times Square | 40.757988 | -73.985596 |
| Versailles | 38.052254 | -84.733917 |
Related Movies