The Strays Locations
The Strays is a British horror thriller movie that was released on Netflix on 22 February 2023. Starring Ashley Madekwe, Bukky Bakray, Jorden Myrie, Samuel Small, Maria Almeida, and Justin Salinger, the film is produced by Valentina Brazzini, Tristan Goligher, and Rob Watson, written and directed by Nathaniel Martello-White and scored by Emilie Levienaise-Farrouch. It is Nathaniel Martello-White's directorial debut. The Strays was shot in Suffolk, Berkshire, and London, England, UK.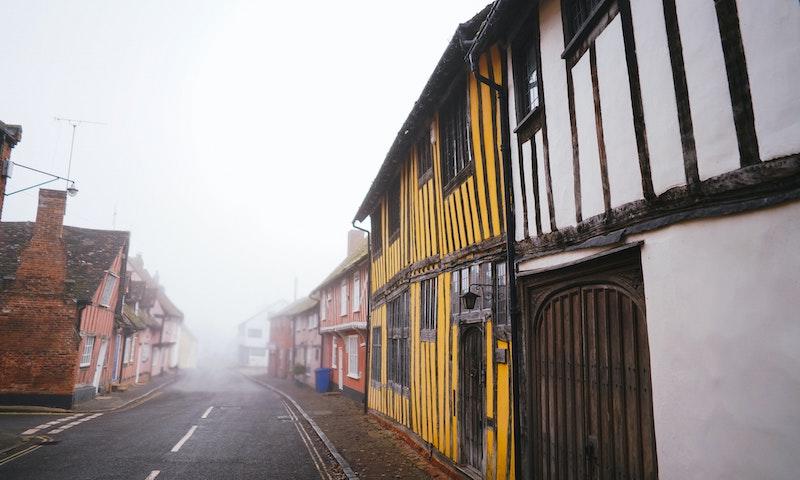 Lavenham, Sudbury, UK. Photo by Phil Hearing on Unsplash.
Where was The Strays Filmed?
The Strays was filmed in Kersey, Lavenham and London.
The complete list of the locations with latitude and longitude coordinates are listed below in the table.
The Strays Locations Map
The Strays Locations Table
| Location Name | Latitude | Longitude |
| --- | --- | --- |
| Kersey | 52.058590 | 0.916016 |
| Lavenham | 52.107327 | 0.792440 |
| London | 51.509193 | -0.137875 |
Related Movies