The Time Traveler's Wife Locations
A romantic drama fantasy television series The Time Traveler's Wife is based on the debut novel written by Audrey Niffenegger and consists of 6 episodes. Starring Rose Leslie and Theo James as leads, as well as Everleigh McDonell, Caitlin Shorey, Peter Graham, Jason David, Marcia DeBonis, and Kate Siegel, the series is developed and written by Steven Moffat, and directed by David Nutter. It was released on HBO on May 15, 2022. The Time Traveler's Wife was shot in New York, USA. Filming also took place in Chicago, Illinois. Filming locations included Brooklyn Museum and Columbus Park in NY.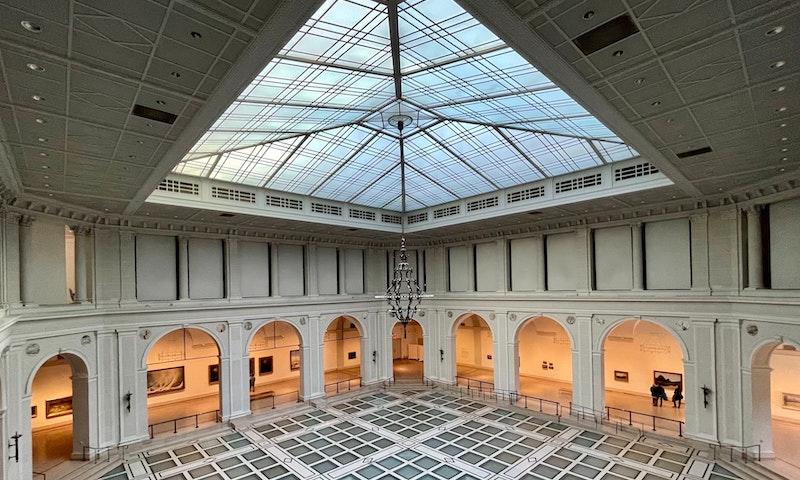 Brooklyn Museum, NY, USA. Photo by Nicholas Ceglia on Unsplash.
Where was The Time Traveler's Wife Filmed?
The Time Traveler's Wife was filmed in Brooklyn Museum, Chicago, Columbus Park, New York City and Rye.
The complete list of the locations with latitude and longitude coordinates are listed below in the table.
The Time Traveler's Wife Locations Map
The Time Traveler's Wife Locations Table
| Location Name | Latitude | Longitude |
| --- | --- | --- |
| Brooklyn Museum | 40.671215 | -73.963684 |
| Chicago | 41.818806 | -87.686371 |
| Columbus Park | 40.693871 | -73.989922 |
| New York City | 40.729595 | -74.021561 |
| Rye | 40.981323 | -73.687134 |
Related TV Series