The Unforgivable Locations
The Unforgivable is a drama movie written by Peter Craig, Hillary Seitz, and Courtenay Miles, directed by Nora Fingscheidt, scored by Hans Zimmer and David Fleming, based on the three-part TV series by Sally Wainwright. Starring a great cast consisting of Sandra Bullock, Vincent D'Onofrio, Viola Davis, Jon Bernthal, Richard Thomas, Aisling Franciosi, Linda Emond, and Rob Morgan, the film will be released on November 24, 2021, in the US, and digitally released on Netflix on December 10, 2021. The Unforgivable was shot in British Columbia, Canada. Some filming took place at Canadian Motion Picture Park Studios, 8085 Glenwood Dr, Burnaby.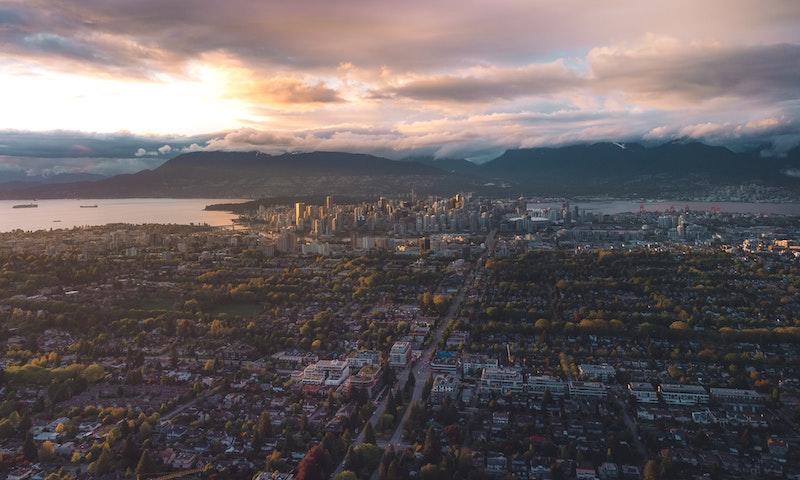 Vancouver, Canada. Photo by Matt Wang on Unsplash.
Where was The Unforgivable Filmed?
The Unforgivable was filmed in Canadian Motion Picture Park, Coquitlam, Surrey City Hall and Vancouver.
The complete list of the locations with latitude and longitude coordinates are listed below in the table.
The Unforgivable Locations Map
The Unforgivable Locations Table
| Location Name | Latitude | Longitude |
| --- | --- | --- |
| Canadian Motion Picture Park | 49.192921 | -122.969147 |
| Coquitlam | 49.288799 | -122.824509 |
| Surrey City Hall | 49.191490 | -122.849197 |
| Vancouver | 49.258732 | -123.148140 |
Related Movies