The Visit Locations
The Visit is an American mystery horror thriller film written and directed by M. Night Shyamalan. It is a found footage film that premiered in Dublin on August 30, 2015, was released on September 11, 2015, in the United States, and grossed $98.5 million worldwide against a $5 million budget. It stars Olivia DeJonge, Ed Oxenbould, Deanna Dunagan, Peter McRobbie, and Kathryn Hahn. The Visit became Shyamalan's lowest-budgeted studio feature film. It received a few awards and nominations. The Visit was shot in Philadelphia, Pennsylvania, USA. The exterior scenes of the house were filmed at 3049 Merlin Road, Chester Springs. The train station scene took place at 30th Street Station.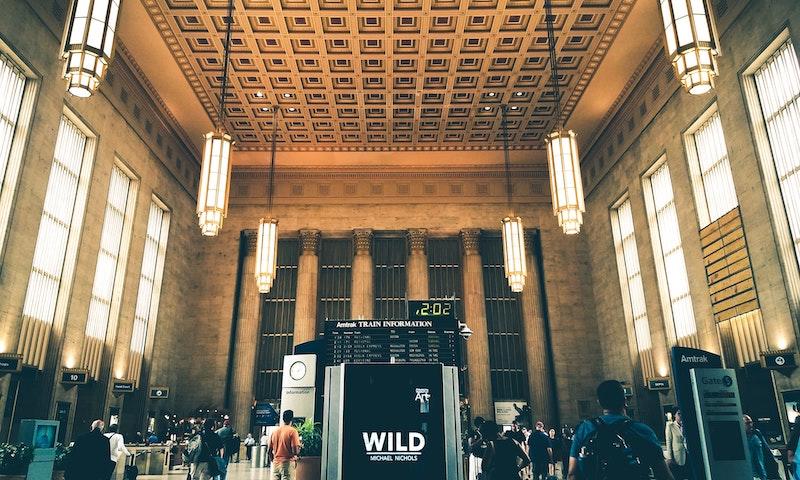 30th Street Station. Photo by Jodie Walton on Unsplash.
Where was The Visit Filmed?
The Visit was filmed in 3049 Merlin Rd, 30th Street, 330 Main St, 705 Washington St, Chester Springs and Royersford.
The complete list of the locations with latitude and longitude coordinates are listed below in the table.
The Visit Locations Map
The Visit Locations Table
| Location Name | Latitude | Longitude |
| --- | --- | --- |
| 3049 Merlin Rd | 40.084991 | -75.587715 |
| 30th Street | 39.956783 | -75.182358 |
| 330 Main St | 40.184193 | -75.540039 |
| 705 Washington St | 40.187965 | -75.532341 |
| Chester Springs | 40.078217 | -75.636299 |
| Royersford | 40.184811 | -75.541550 |
Related Movies