They/Them Locations
An American horror mystery thriller movie They/Them stars Kevin Bacon, Theo Germaine, Anna Chlumsky, Carrie Preston, Austin Crute, Quei Tann, Darwin del Fabro, Anna Lore, Boone Platt, Cooper Koch, Monique Kim, Hayley Griffith, and Mark Ashworth. Written and directed by John Logan, scored by Drum & Lace, and produced by Jason Blum and Michael Aguilar, the film premiered at Outfest on July 24, 2022, and was released on August 5, 2022, in the US. They/Them was shot in Rutledge, Georgia, USA. The shooting took place at Hard Labor Creek State Park, a state park situated between Bostwick and Rutledge. The park was also used as a filming location in movies like Little Darlings (1980), The Fear Street Trilogy, Friday the 13th Part VI: Jason Lives (1986), etc.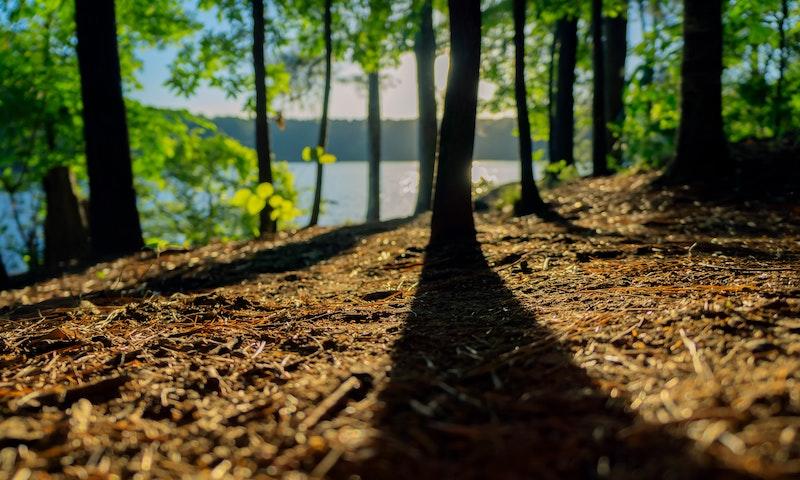 Georgia, USA. Photo by Brad Huchteman on Unsplash.
Where was They/Them Filmed?
They/Them was filmed in Hard Labor Creek State Park and Rutledge.
The complete list of the locations with latitude and longitude coordinates are listed below in the table.
They/Them Locations Map
They/Them Locations Table
| Location Name | Latitude | Longitude |
| --- | --- | --- |
| Hard Labor Creek State Park | 33.652134 | -83.595848 |
| Rutledge | 33.626259 | -83.617683 |
Related Movies