Time of the Gypsies Locations
Time of the Gypsies (Dom za vešanje) is a Yugoslav comedy crime drama fantasy movie directed by Emir Kusturica, written by Kusturica, Gordan Mihic, and scored by Goran Bregović. Starring Davor Dujmovic, Bora Todorovic, Ljubica Adzovic, Husnija Hasimovic, Sinolicka Trpkova, Zabit Memedov, Elvira Sali, Suada Karisik, and Predrag Lakovic, the film follows the story of a young Romani man with telekinetic powers who is seduced by the world of petty crime. It was released on 21 December 1988 in Yugoslavia, won the "Best Director" Award at the 1989 Cannes Film Festival. Time of the Gypsies was mainly shot in Sutka, Macedonia. Filming also took place in Bosnia-Herzegovina and Italy.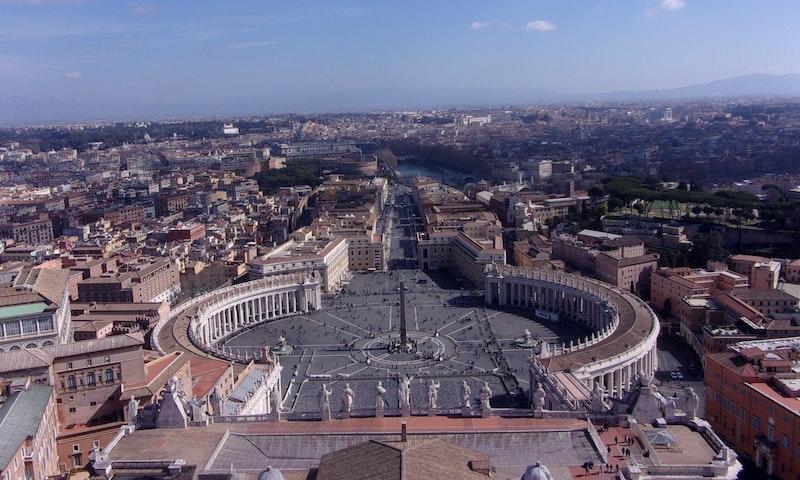 Piazza San Pietro, Città del Vaticano. Photo by Cristian Capizzi on Unsplash.
Where was Time of the Gypsies Filmed?
Time of the Gypsies was filmed in Milan, Piazza del Duomo, Piazza San Pietro, Rome, Sarajevo and Sutka (Шуто Оризари).
The complete list of the locations with latitude and longitude coordinates are listed below in the table.
Time of the Gypsies Locations Map
Time of the Gypsies Locations Table
| Location Name | Latitude | Longitude |
| --- | --- | --- |
| Milan | 45.462811 | 9.167614 |
| Piazza del Duomo | 45.464211 | 9.189615 |
| Piazza San Pietro | 41.902222 | 12.456498 |
| Rome | 41.893234 | 12.489096 |
| Sarajevo | 43.856873 | 18.399496 |
| Sutka (Шуто Оризари) | 42.038372 | 21.420534 |
Related Movies