Tulsa King Locations
The American crime-drama TV Series Tulsa King was released by Paramount+ on November 13, 2022, and received good reviews. Created by Taylor Sheridan, the series stars Sylvester Stallone, Domenick Lombardozzi, Max Casella, Vincent Piazza, Andrea Savage, Jay Will, A.C. Peterson, Martin Starr, Garrett Hedlund, Annabella Sciorra, and Dana Delany. Sylvester Stallone is also among the executive producers of the show. It is Stallone's first-ever leading role in a television series. Tulsa King was shot in Oklahoma City and Tulsa, Oklahoma, United States. Filming locations included Tulsa International Airport. Interior scenes were filmed at Prairie Surf Studios.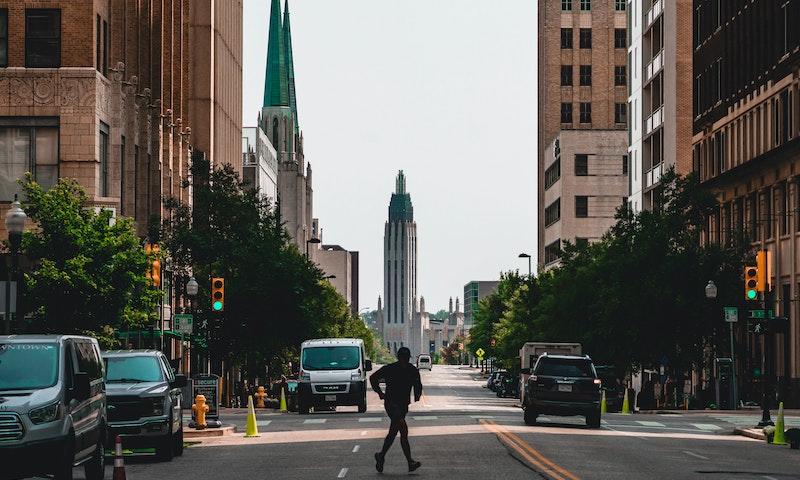 Tulsa, OK, USA. Photo by Drew Harbour on Unsplash.
Where was Tulsa King Filmed?
Tulsa King was filmed in 1 S Boston Ave, 1217 S Agnew Ave, 310 S Klein Ave, 314 S Cincinnati Ave, Oklahoma City, Prairie Surf Studios, Tulsa and Tulsa International Airport.
The complete list of the locations with latitude and longitude coordinates are listed below in the table.
Tulsa King Locations Map
Tulsa King Locations Table
| Location Name | Latitude | Longitude |
| --- | --- | --- |
| 1 S Boston Ave | 36.156860 | -95.991608 |
| 1217 S Agnew Ave | 35.453239 | -97.555008 |
| 310 S Klein Ave | 35.462959 | -97.532425 |
| 314 S Cincinnati Ave | 36.153671 | -95.988907 |
| Oklahoma City | 35.496277 | -97.606956 |
| Prairie Surf Studios | 35.465477 | -97.514702 |
| Tulsa | 36.157791 | -95.960991 |
| Tulsa International Airport | 36.198723 | -95.884270 |
Related TV Series