Watcher Locations
An American drama horror thriller film Watcher premiered on January 22, 2022, at Sundance and was released on June 3, 2022 in the United States. Directed and written by Chloe Okuno, based on the original screenplay by Zack Ford, the film stars Maika Monroe, Karl Glusman, Burn Gorman, and Madalina Anea. It follows the story of a young American woman who moves to Bucharest with her husband. She begins to suspect that a man who watches her in the window may be a local serial killer. Watcher was mainly shot in Bucharest, Romania.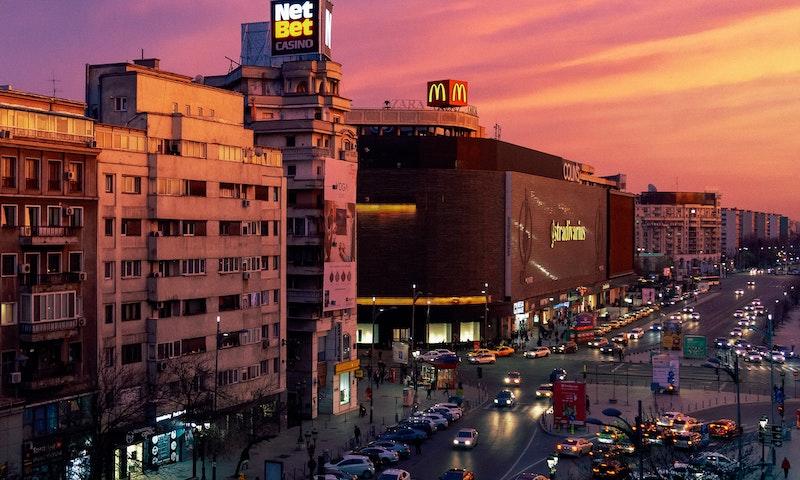 Bucharest, Romania. Photo by Dan V on Unsplash.
Where was Watcher Filmed?
Watcher was filmed in Bucharest, Bulevardul Unirii, Palace of Parliament, Piața Unirii and Strada Lipscani.
The complete list of the locations with latitude and longitude coordinates are listed below in the table.
Watcher Locations Map
Watcher Locations Table
| Location Name | Latitude | Longitude |
| --- | --- | --- |
| Bucharest | 44.464603 | 26.059950 |
| Bulevardul Unirii | 44.426357 | 26.110357 |
| Palace of Parliament | 44.427521 | 26.087275 |
| Piața Unirii | 44.427078 | 26.102348 |
| Strada Lipscani | 44.432678 | 26.097603 |
Related Movies