Wolf Like Me Locations
A six-part comedy-drama television series Wolf Like Me is written and directed by Abe Forsythe, produced by Jodi Matterson, Bruna Papandrea, and Steve Hutensky. Starring Isla Fisher, Josh Gad, and Emma Lung, all episodes of the series was released on 13 January 2022 on Stan and Peacock. The series follows the relationship between Gary and Mary, who both have baggage. Wolf Like Me was shot in Australia. Filming locations included Sydney and Broken Hill in New South Wales.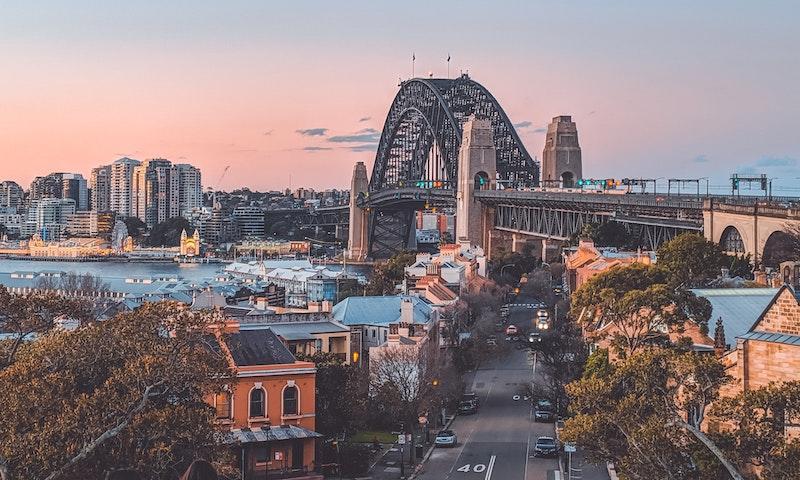 Sydney, Australia. Photo by Leigh on Unsplash.
Where was Wolf Like Me Filmed?
Wolf Like Me was filmed in Ashfield, Broken Hill, Glebe, Parc Menai, Sydney and Sydney Olympic Park.
The complete list of the locations with latitude and longitude coordinates are listed below in the table.
Wolf Like Me Locations Map
Wolf Like Me Locations Table
| Location Name | Latitude | Longitude |
| --- | --- | --- |
| Ashfield | -33.887661 | 151.123322 |
| Broken Hill | -32.251060 | 141.301575 |
| Glebe | -33.877377 | 151.183136 |
| Parc Menai | -34.015583 | 151.015335 |
| Sydney | -33.829556 | 151.112244 |
| Sydney Olympic Park | -33.844131 | 151.063736 |
Related TV Series