You Me Her Locations
You Me Her is an American–Canadian romantic comedy-drama TV series created by John Scott Shepherd. Starring Greg Poehler, Rachel Blanchard, Priscilla Faia, Melanie Papalia, Jennifer Spence, Patrick Gilmore, and Ennis Esmer, the series depicts the relationship between a suburban married couple and another woman. It was released on March 22, 2016, on Audience Network and HBO Canada. The show is considered as TV's "first polyromantic comedy". The fourth season of the series premiered on April 9, 2019. You Me Her was filmed in Vancouver, British Columbia, Canada.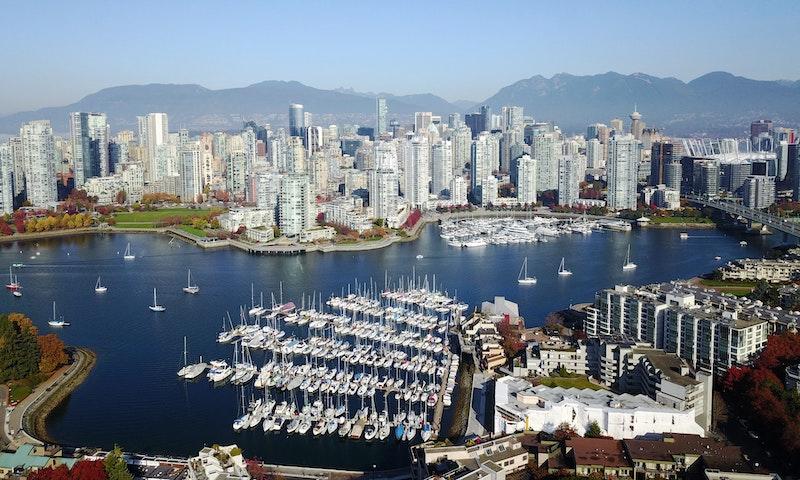 Vancouver, BC. Photo by Lee Robinson on Unsplash.
Where was You Me Her Filmed?
You Me Her was filmed in 2207 Main Mall, 23285 Billy Brown Rd, 347 W Pender St, 432 Richards St, 9002 Nash St, 9068 Nash St, 9096 Trattle St, Abbotsford International Airport, Alouette Pharmacy, Billy Miner Ale House and Café, CRAB Park at Portside, Fort Langley Park, Leonard S. Klinck Building, Paliotti's Italian Restaurant, Pharmaceutical Sciences Building, The ACT Arts Centre, Thomas Haney, UBC Department of Earth, Ocean and Atmospheric Sciences, Vancouver and Vancouver Art Gallery.
The complete list of the locations with latitude and longitude coordinates are listed below in the table.
You Me Her Locations Map
You Me Her Locations Table
| Location Name | Latitude | Longitude |
| --- | --- | --- |
| 2207 Main Mall | 49.262974 | -123.252251 |
| 23285 Billy Brown Rd | 49.171364 | -122.578491 |
| 347 W Pender St | 49.282711 | -123.111633 |
| 432 Richards St | 49.283493 | -123.112373 |
| 9002 Nash St | 49.166172 | -122.585655 |
| 9068 Nash St | 49.166805 | -122.584862 |
| 9096 Trattle St | 49.167389 | -122.586830 |
| Abbotsford International Airport | 49.023628 | -122.364349 |
| Alouette Pharmacy | 49.219280 | -122.594246 |
| Billy Miner Ale House and Café | 49.212013 | -122.603409 |
| CRAB Park at Portside | 49.285030 | -123.102928 |
| Fort Langley Park | 49.168068 | -122.584465 |
| Leonard S. Klinck Building | 49.265362 | -123.255356 |
| Paliotti's Italian Restaurant | 49.220722 | -122.597496 |
| Pharmaceutical Sciences Building | 49.262230 | -123.243462 |
| The ACT Arts Centre | 49.219135 | -122.598473 |
| Thomas Haney | 49.212219 | -122.582222 |
| UBC Department of Earth, Ocean and Atmospheric Sciences | 49.263031 | -123.251823 |
| Vancouver | 49.280594 | -123.127861 |
| Vancouver Art Gallery | 49.282909 | -123.120506 |
| Walter C. Koerner Library | 49.266651 | -123.255135 |
| Westminster Pier Park | 49.203972 | -122.903976 |
Related TV Series