Deadpool Locations
Deadpool is an American superhero action-adventure comedy film directed by Tim Miller, written by Rhett Reese and Paul Wernick, based on the Marvel Comics character of the same name. Starring Ryan Reynolds, Morena Baccarin, Gina Carano, Ed Skrein, T. J. Miller, and Brianna Hildebrand, the film is the eighth film in the X-Men franchise. It was released on February 12, 2016, in the United States, grossed $782.6 million worldwide, and nominated for 2 Golden Globes. Deadpool was mainly shot in Vancouver, British Columbia, Canada. Filming locations included Hatley Castle, Georgia Viaduct, and Joe Louis Arena. The final scene of the film took place in Surrey.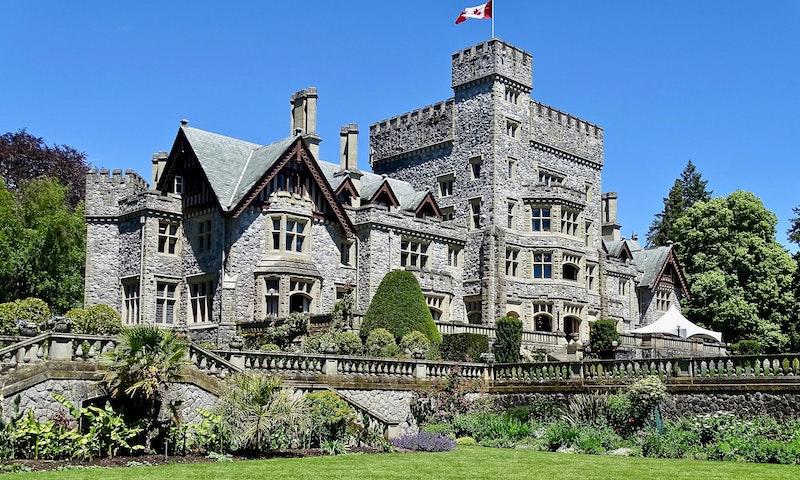 Hatley Castle. Photo by Peter Scholten on Unsplash.
Where was Deadpool Filmed?
Deadpool was filmed in 200 Gore Ave, Chinatown, Georgia Viaduct, Hatley Castle, Joe Louis Arena, No 5 Orange, Surrey and Vancouver.
The complete list of the locations with latitude and longitude coordinates are listed below in the table.
Deadpool Locations Map
Deadpool Locations Table
| Location Name | Latitude | Longitude |
| --- | --- | --- |
| 200 Gore Ave | 49.282223 | -123.097710 |
| Chinatown | 49.280216 | -123.106636 |
| Georgia Viaduct | 49.277061 | -123.100220 |
| Hatley Castle | 48.434399 | -123.472794 |
| Joe Louis Arena | 42.325218 | -83.052734 |
| No 5 Orange | 49.283062 | -123.100067 |
| Surrey | 49.141468 | -122.809013 |
| Vancouver | 49.280567 | -123.124802 |
Related Movies