Zack Snyder's Justice League Locations
Directed by Zack Snyder, written for the screen by Chris Terrio, from a story by Snyder, Terrio, and Will Beall, based on the characters by DC Comics, Zack Snyder's Justice League is the director cut of the 2017 film. Starring Henry Cavill, Ben Affleck, Gal Gadot, Amy Adams, Ray Fisher, Jason Momoa, Ezra Miller, Willem Dafoe, Jesse Eisenberg, Jeremy Irons, Diane Lane, Connie Nielsen, and J.K. Simmons, it is an American action-adventure fantasy superhero movie, released on March 18, 2021, on HBO Max. The film received better reviews than the previous cut. Zack Snyder's Justice League was shot on locations in Iceland, Monaco, Greece, and the UK.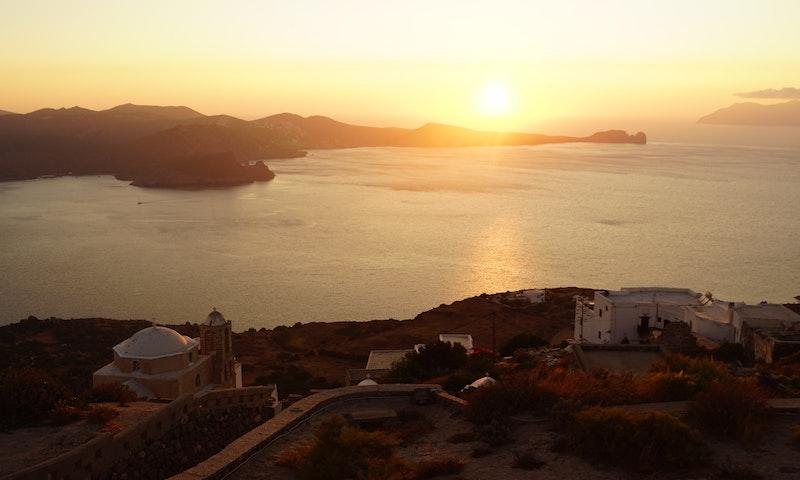 Milos, Greece. Photo by Auriane Clément on Unsplash.
Where was Zack Snyder's Justice League Filmed?
Zack Snyder's Justice League was filmed in Central Criminal Court, Djúpavík, Frogmore Paper Mill, Hertfordshire, London, Milos Island and Warner Bros. Studios Leavesden.
The complete list of the locations with latitude and longitude coordinates are listed below in the table.
Zack Snyder's Justice League Locations Map
Zack Snyder's Justice League Locations Table
| Location Name | Latitude | Longitude |
| --- | --- | --- |
| Central Criminal Court | 51.515499 | -0.102080 |
| Djúpavík | 65.944290 | -21.560484 |
| Frogmore Paper Mill | 51.738342 | -0.468266 |
| Hertfordshire | 51.838177 | -0.360309 |
| London | 51.507412 | -0.133159 |
| Milos Island | 36.723953 | 24.444956 |
| Warner Bros. Studios Leavesden | 51.690857 | -0.420696 |
Related Movies