7500 Locations
7500 is an Austrian, German, and American co-production drama thriller movie written and directed by Patrick Vollrath.
Starring Joseph Gordon-Levitt, Omid Memar, Aylin Tezel, Carlo Kitzlinger, Murathan Muslu, Aurélie Thépaut, Paul Wollin, and Denis Schmidt, the film follows a pilot whose aircraft is hijacked by terrorists. It was released on June 18, 2020, in the United States. 7500 was shot in Cologne, Germany and Vienna, Austria. Filming took place at MMC – Film & TV Studios Cologne.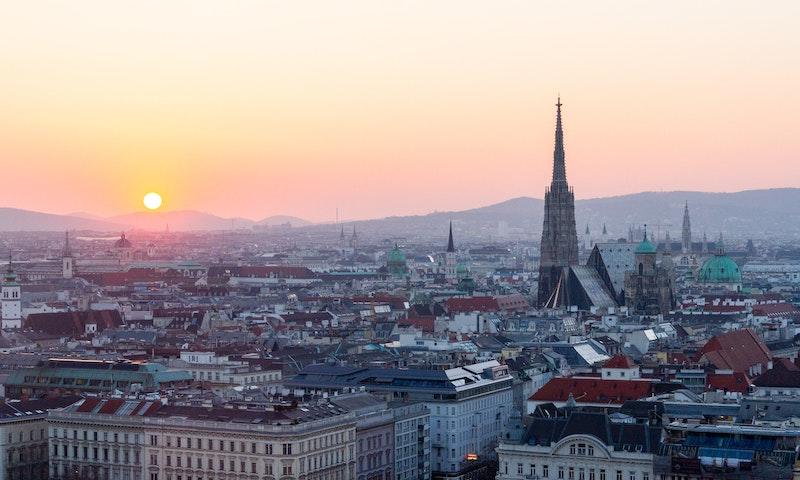 Vienna, Austria. Photo by Dimirty Anikin on Unsplash.
Where was 7500 Filmed?
7500 was filmed in Cologne, MMC Studios and Vienna.
The complete list of the locations with latitude and longitude coordinates are listed below in the table.
7500 Locations Map
7500 Locations Table
| Location Name | Latitude | Longitude |
| --- | --- | --- |
| Cologne | 50.948620 | 6.920475 |
| MMC Studios | 50.987392 | 6.894671 |
| Vienna | 48.215359 | 16.344671 |
Related Movies