An American Pickle Locations
An American Pickle is an American comedy film directed by Brandon Trost, written by Simon Rich, and based on "Sell Out" by Simon Rich. Starring Seth Rogen, Sarah Snook, Sean Whalen, Jorma Taccone, Joanna Adler, Jeff Daniel Phillips, and Geoffrey Cantor, the film follows an immigrant laborer working at a pickle factory who accidentally falls into a vat, preserved for 100 years and wakes up in present-day Brooklyn. It will be released on August 6, 2020, in the United States by HBO Max. An American Pickle was shot in Pittsburgh and Lower Burrell, Pennsylvania, USA.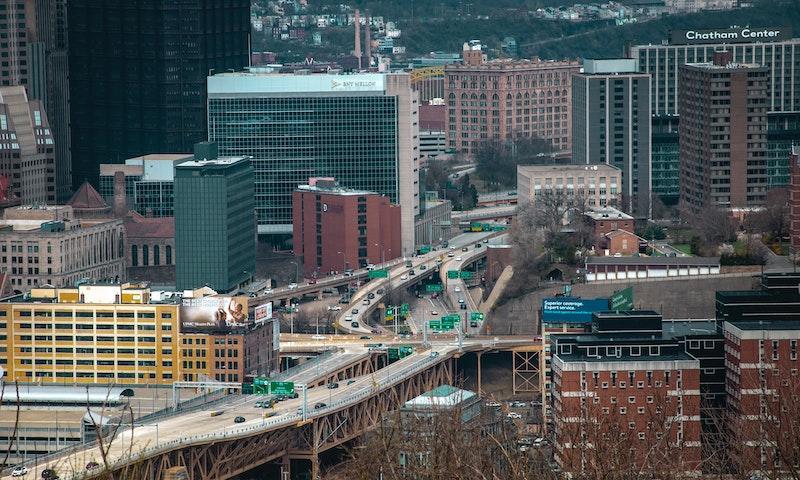 Pittsburgh. Photo by Maria Oswalt on Unsplash.
Where was An American Pickle Filmed?
An American Pickle was filmed in Lower Burrell and Pittsburgh.
The complete list of the locations with latitude and longitude coordinates are listed below in the table.
An American Pickle Locations Map
An American Pickle Locations Table
| Location Name | Latitude | Longitude |
| --- | --- | --- |
| Lower Burrell | 40.585949 | -79.721291 |
| Pittsburgh | 40.437618 | -80.006943 |
Related Movies