Dune: Part Two Locations
An American action-adventure drama movie Dune: Part Two is directed by Denis Villeneuve, written by Villeneuve and Jon Spaihts, scored by Hans Zimmer, and based on the novel by Frank Herbert. Starring an amazing cast consisting of Timothée Chalamet, Zendaya, Rebecca Ferguson, Josh Brolin, Florence Pugh, Austin Butler, Dave Bautista, Léa Seydoux, Christopher Walken, Stellan Skarsgård, Stephen McKinley Henderson, Charlotte Rampling, and Javier Bardem, the film is scheduled to be released by Warner Bros. Pictures on November 3, 2023. It is the sequel to 2021's Dune. Dune: Part Two was shot in various countries, such as Hungary, the United Arab Emirates, Italy, and Jordan. The Brion tomb in San Vito d'Altivole was used as a filming location.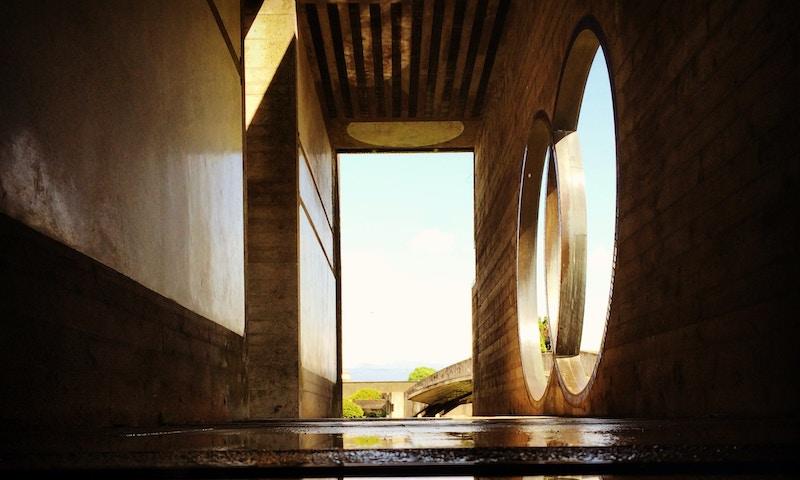 Tomba Brion. Photo by Martino Pietropoli on Unsplash.
Where was Dune: Part Two Filmed?
Dune: Part Two was filmed in Abu Dhabi (أبو ظبي), Altivole, Budapest, Tomba Brion and Wadi Rum.
The complete list of the locations with latitude and longitude coordinates are listed below in the table.
Dune: Part Two Locations Map
Dune: Part Two Locations Table
| Location Name | Latitude | Longitude |
| --- | --- | --- |
| Abu Dhabi (أبو ظبي) | 24.456404 | 54.355453 |
| Altivole | 45.754139 | 11.954366 |
| Budapest | 47.495853 | 19.019123 |
| Tomba Brion | 45.751137 | 11.913596 |
| Wadi Rum | 29.572762 | 35.420433 |
Related Movies