Easy A Locations
Easy A is an American comedy film directed by Will Gluck, written by Bert V. Royal. Starring Emma Stone, Stanley Tucci, Patricia Clarkson, Dan Byrd, Amanda Bynes, Penn Badgley, Thomas Haden Church, Lisa Kudrow, Aly Michalka, Cam Gigandet, and Malcolm McDowell, the film was released on September 17, 2010, in the United States, grossed $75 million worldwide, and nominated for a Golden Globe in "Best Performance by an Actress in a Motion Picture - Comedy or Musical" (Emma Stone). Easy A was mainly shot in Ojai, California, USA. Filming also took place at EUE/Screen Gems. Filming locations included Nordhoff High School, Libbey Park, Ojai Coffee Roasting Co, Ojai Playhouse, and Bart's Books.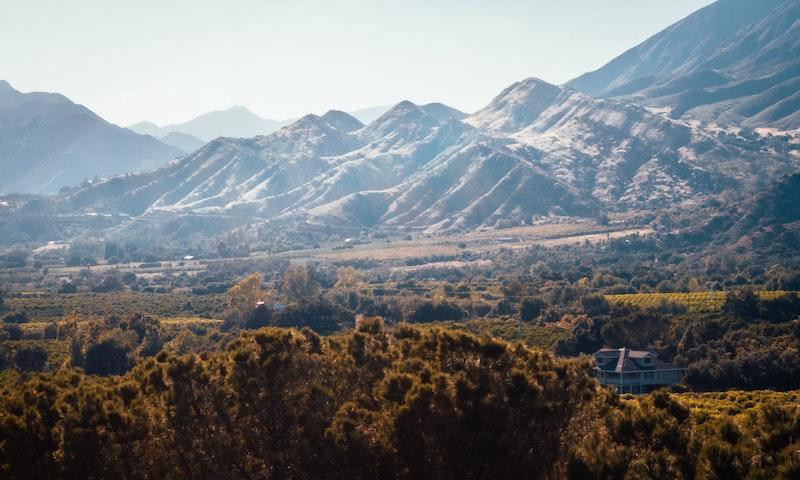 Ojai, CA. Photo by Brandon Desjarlais on Unsplash.
Where was Easy A Filmed?
Easy A was filmed in 300 Longhorn Ln (Olive's house), 574 W Villanova Rd, Bart's Books, EUE/Screen Gems, Libbey Park, Lobster Shack, Nordhoff High School, Ojai, Ojai Coffee Roasting, Co., Ojai Playhouse, Ojai Presbyterian Church and Shelf Rd.
The complete list of the locations with latitude and longitude coordinates are listed below in the table.
Easy A Locations Map
Easy A Locations Table
| Location Name | Latitude | Longitude |
| --- | --- | --- |
| 300 Longhorn Ln (Olive's house) | 34.440598 | -119.246223 |
| 574 W Villanova Rd | 34.426247 | -119.284729 |
| Bart's Books | 34.448601 | -119.249886 |
| EUE/Screen Gems | 34.065094 | -118.373367 |
| Libbey Park | 34.446430 | -119.245529 |
| Lobster Shack | 34.447124 | -119.248993 |
| Nordhoff High School | 34.442062 | -119.265892 |
| Ojai | 34.448174 | -119.252144 |
| Ojai Coffee Roasting, Co. | 34.447571 | -119.243835 |
| Ojai Playhouse | 34.447578 | -119.246162 |
| Ojai Presbyterian Church | 34.449467 | -119.253220 |
| Shelf Rd | 34.464554 | -119.237038 |
Related Movies