Zombieland: Double Tap Locations
Zombieland: Double Tap is an American action horror comedy film directed by Ruben Fleischer, written by Rhett Reese, Paul Wernick, and David Callaham. Starring Woody Harrelson, Jesse Eisenberg, Abigail Breslin, Emma Stone, Rosario Dawson, Zoey Deutch, Avan Jogia, Luke Wilson, and Thomas Middleditch, the film is a sequel to Zombieland (2009). It was released on October 18, 2019, in the United States, grossed $122.8 million worldwide. Zombieland: Double Tap was shot in Atlanta, Georgia. Filming also took place in Macon and Jackson. North DeKalb Mall in Decatur and the abandoned Presidential Hotel near the spaghetti junction were among the filming locations.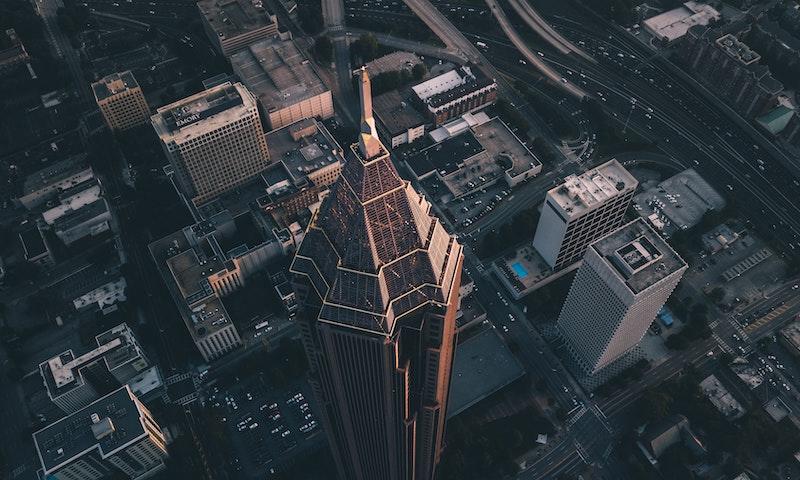 Atlanta, Georgia. Photo by Stephen Cook on Unsplash.
Where was Zombieland: Double Tap Filmed?
Zombieland: Double Tap was filmed in Atlanta, Jackson, Macon and North DeKalb Mall.
The complete list of the locations with latitude and longitude coordinates are listed below in the table.
Zombieland: Double Tap Locations Map
Zombieland: Double Tap Locations Table
| Location Name | Latitude | Longitude |
| --- | --- | --- |
| Atlanta | 33.748333 | -84.396515 |
| Jackson | 33.294323 | -83.968224 |
| Macon | 32.840534 | -83.637505 |
| North DeKalb Mall | 33.808346 | -84.278275 |
Related Movies