The Station Agent Locations
The Station Agent is an American comedy-drama film written and directed by Tom McCarthy, distributed by Miramax Films. The film follows a man born with dwarfism who seeks solitude in an abandoned train station. The film stars Peter Dinklage, Patricia Clarkson, Bobby Cannavale, Paul Benjamin, Raven Goodwin, and Michelle Williams. It was released on October 3, 2003, won 2004 BAFTA Awards for "Best Screenplay - Original" (Tom McCarthy) and the Independent Spirit Award for Best First Screenplay. Filming locations were Lake Hopatcong, Hibernia, Dover, Hoboken, Rockaway Township, Rockaway Borough, and Oak Ridge, New Jersey. The film was also shot in Bucks County, Pennsylvania, and Newfoundland, New Jersey.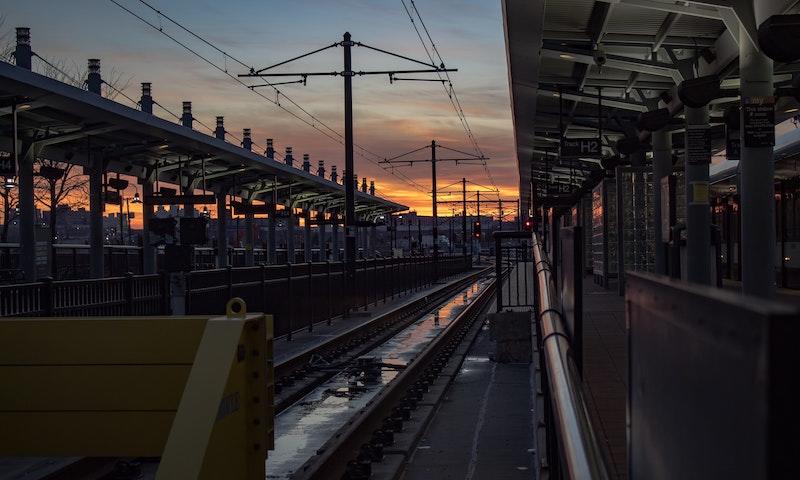 Hoboken Terminal. Photo by Shane Lynes on Unsplash.
Where was The Station Agent Filmed?
The Station Agent was filmed in Bucks County, Dover, Golden Spike, Good to Go Deli, Green Pond Lake, Hibernia, Hoboken, Hoboken Terminal, Katherine D Malone Elementary, Lake Hopatcong, Mill Lane Tavern Inc, Newfoundland, Newfoundland RR Station and Rockaway.
The complete list of the locations with latitude and longitude coordinates are listed below in the table.
The Station Agent Locations Map
The Station Agent Locations Table
| Location Name | Latitude | Longitude |
| --- | --- | --- |
| Bucks County | 40.304283 | -75.228630 |
| Dover | 40.882996 | -74.563904 |
| Golden Spike | 40.901161 | -74.513519 |
| Good to Go Deli | 40.958694 | -74.497719 |
| Green Pond Lake | 41.006084 | -74.496254 |
| Hibernia | 40.942928 | -74.494484 |
| Hoboken | 40.743851 | -74.036140 |
| Hoboken Terminal | 40.735531 | -74.029083 |
| Katherine D Malone Elementary | 40.963493 | -74.493927 |
| Lake Hopatcong | 40.948925 | -74.634163 |
| Mill Lane Tavern Inc | 40.900024 | -74.510345 |
| Newfoundland | 41.045597 | -74.441269 |
| Newfoundland RR Station | 41.048512 | -74.444351 |
| Rockaway | 40.896320 | -74.519821 |
Related Movies