The Maze Runner Locations
Based upon the young adult, sci-fi, post-apocalyptic novel by American author James Dashner, The Maze Runner movie became a commercial success, grossing $348.3 million worldwide against a $34 million budget. Directed by Wes Ball, written for the screen by Noah Oppenheim, Grant Pierce Myers, and T.S. Nowlin, starring Dylan O'Brien, Kaya Scodelario, Will Poulter, Aml Ameen, Ki Hong Lee, Blake Cooper, Thomas Brodie-Sangster, and Dexter Darden, the film is the first part of The Maze Runner film series, was released on September 19, 2014, in the US. The Maze Runner was shot at Plantation Village Studios (ORWO Studios), a film and TV studio near Baton Rouge, Louisiana.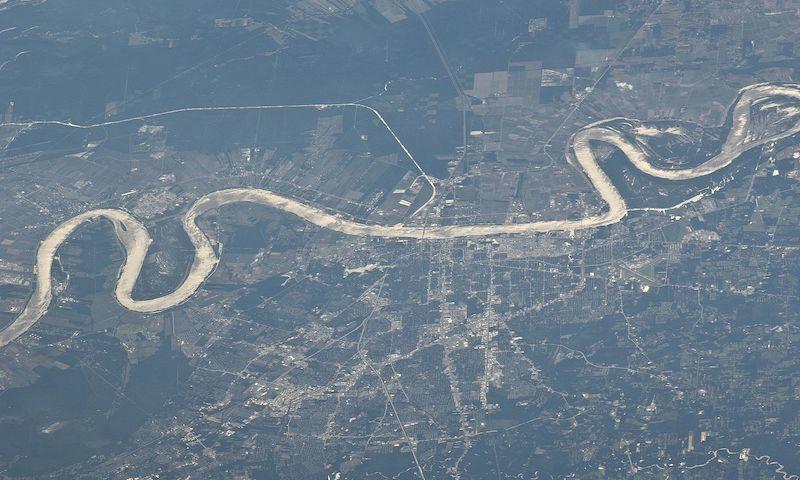 Baton Rouge, LA. Photo at Wikipedia.
Where was The Maze Runner Filmed?
The Maze Runner was filmed in Baton Rouge, Jackson and ORWO Studios.
The complete list of the locations with latitude and longitude coordinates are listed below in the table.
The Maze Runner Locations Map
The Maze Runner Locations Table
| Location Name | Latitude | Longitude |
| --- | --- | --- |
| Baton Rouge | 30.447186 | -91.155785 |
| Jackson | 30.835760 | -91.215630 |
| ORWO Studios | 30.790714 | -91.212608 |
Related Movies