Brokeback Mountain Locations
Brokeback Mountain is an American romantic drama film directed by Ang Lee, produced by Diana Ossana and James Schamus, written by Ossana and Larry McMurtry, and based on the 1997 short story of the same name by Annie Proulx. Starring Jake Gyllenhaal, Heath Ledger, Michelle Williams, Randy Quaid, Dave Trimble, Larry Reese, and Anne Hathaway, the film was released on December 9, 2005 (United States), earned $178.1 million worldwide, and won 3 Oscars including "Best Writing, Adapted Screenplay". It follows the story of a forbidden and emotional relationship between two cowboys from 1963 to 1983. Brokeback Mountain was mostly shot in Alberta, Canada. Filming also took place in Grand Teton National Park, Wyoming, and La Mesilla, New Mexico, USA.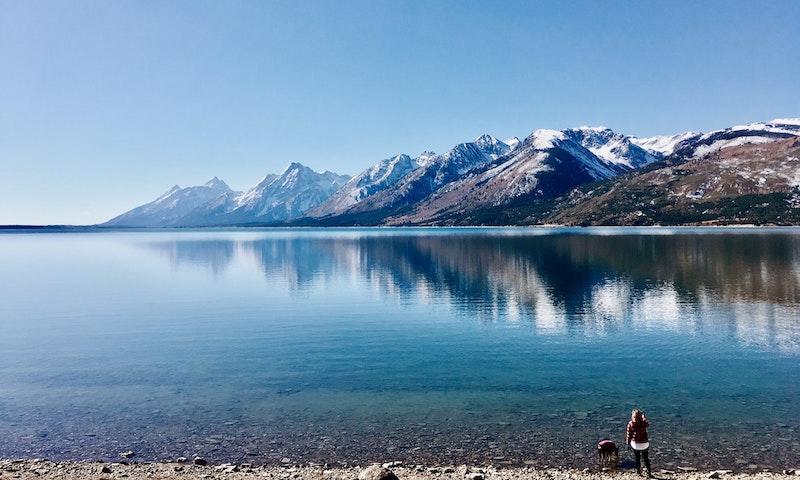 Grand Teton National Park. Photo by Makenzie Cooper on Unsplash.
Where was Brokeback Mountain Filmed?
Brokeback Mountain was filmed in Beiseker, Calgary, Cowley, Crossfield, Fort Macleod, Grand Teton National Park, Irricana, Kananaskis, La Mesilla, Lacombe, Rockyford and Seebe.
The complete list of the locations with latitude and longitude coordinates are listed below in the table.
Brokeback Mountain Locations Map
Brokeback Mountain Locations Table
| Location Name | Latitude | Longitude |
| --- | --- | --- |
| Beiseker | 51.385021 | -113.538055 |
| Calgary | 51.042706 | -114.095879 |
| Cowley | 49.568409 | -114.073860 |
| Crossfield | 51.430977 | -114.028397 |
| Fort Macleod | 49.722313 | -113.404945 |
| Grand Teton National Park | 43.741005 | -110.802505 |
| Irricana | 51.321205 | -113.605797 |
| Kananaskis | 51.076565 | -115.129700 |
| La Mesilla | 35.947712 | -106.072792 |
| Lacombe | 52.472694 | -113.741020 |
| Rockyford | 51.233746 | -113.142387 |
| Seebe | 51.095375 | -115.065086 |
Related Movies