The Terminal List Locations
An American action drama thriller TV series The Terminal List was released on July 1, 2022, on Amazon Prime Video. Starring Chris Pratt, Constance Wu, Taylor Kitsch, Riley Keough, Jeanne Tripplehorn, Patrick Schwarzenegger, and Arlo Mertz, the series was based on the book of the same name by Jack Carr and developed by David DiGilio. Chris Pratt plays the lead role of Lt. Commander James Reece in the series. The Terminal List was shot in San Diego, California, United States.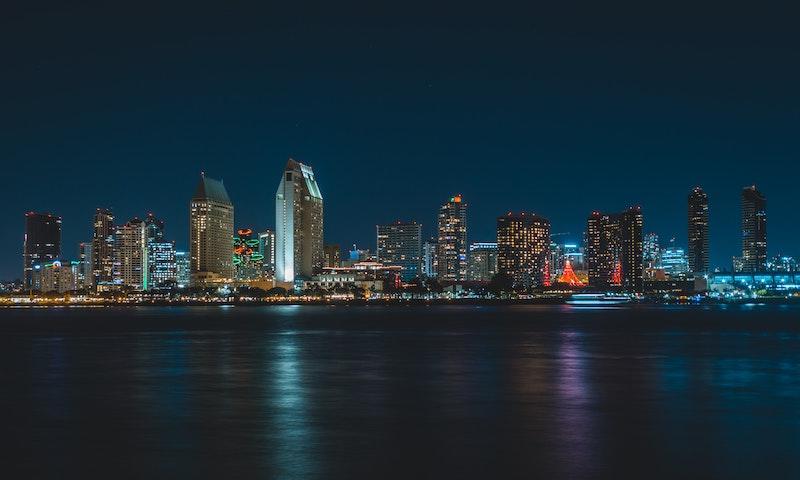 San Diego, CA, USA. Photo by Lucas Davies on Unsplash.
Where was The Terminal List Filmed?
The Terminal List was filmed in 461 S Santa Fe Ave, 4th Street Bridge, 923 E 3rd St, 940 E 2nd St, Arts District, Financial District, San Francisco, Lake Arrowhead, Los Angeles, Redondo Beach, S Santa Fe Ave, San Diego and Santa Clarita.
The complete list of the locations with latitude and longitude coordinates are listed below in the table.
The Terminal List Locations Map
The Terminal List Locations Table
| Location Name | Latitude | Longitude |
| --- | --- | --- |
| 461 S Santa Fe Ave | 34.041740 | -118.232567 |
| 4th Street Bridge | 34.041523 | -118.229774 |
| 923 E 3rd St | 34.046291 | -118.234238 |
| 940 E 2nd St | 34.046623 | -118.233803 |
| Arts District | 34.041801 | -118.233932 |
| Financial District, San Francisco | 37.793877 | -122.400925 |
| Lake Arrowhead | 34.258678 | -117.188141 |
| Los Angeles | 34.055454 | -118.281013 |
| Redondo Beach | 33.836666 | -118.387650 |
| S Santa Fe Ave | 34.034039 | -118.230148 |
| San Diego | 32.718391 | -117.183830 |
| Santa Clarita | 34.425568 | -118.529449 |
Related TV Series