The Wire Locations
The Wire is an American crime drama thriller television series created by American author, journalist, television writer and former police reporter David Simon. Starring Dominic West, Lance Reddick, Sonja Sohn, Deirdre Lovejoy, John Doman, Wendell Pierce, Seth Gilliam, Domenick Lombardozzi, Clarke Peters, and Andre Royo, the series was released from June 2, 2002, to March 9, 2008, on HBO, ran for 60 episodes and five seasons, nominated for 2 Primetime Emmys. The Wire was mainly filmed in Baltimore, Maryland, USA.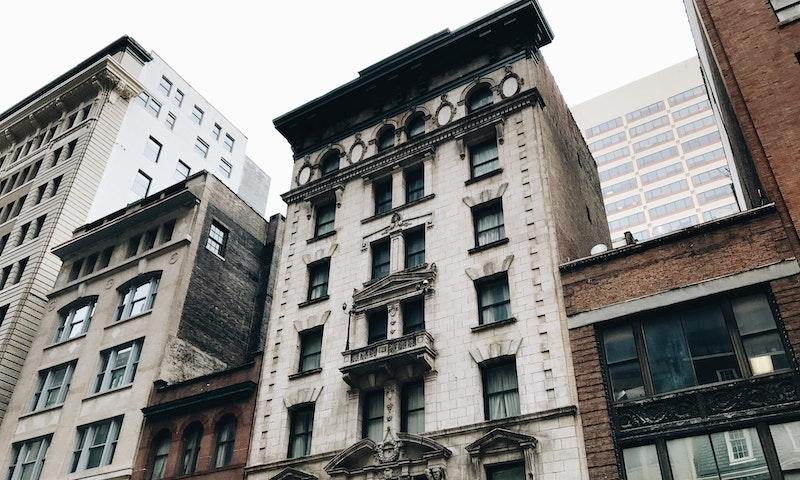 Baltimore, MD. Photo by Breanna Klemm on Unsplash.
Where was The Wire Filmed?
The Wire was filmed in Baltimore, Carlton C Douglas Funeral Services, Edgar Allan Poe House & Museum, Green Mount Cemetery, McCulloh Homes, Motel 6, Pearson's Florist, Pennsylvania Station, St. James Episcopal Church, The Brewer's Art, The Pit, Viva House and W Lexington St & N Fulton Ave.
The complete list of the locations with latitude and longitude coordinates are listed below in the table.
The Wire Locations Map
The Wire Locations Table
| Location Name | Latitude | Longitude |
| --- | --- | --- |
| Baltimore | 39.288273 | -76.630516 |
| Carlton C Douglas Funeral Services | 39.305885 | -76.631737 |
| Edgar Allan Poe House & Museum | 39.291248 | -76.633217 |
| Green Mount Cemetery | 39.307003 | -76.608490 |
| McCulloh Homes | 39.300591 | -76.625412 |
| Motel 6 | 39.311630 | -76.618698 |
| Pearson's Florist | 39.310799 | -76.616493 |
| Pennsylvania Station | 39.307411 | -76.615776 |
| St. James Episcopal Church | 39.299419 | -76.635674 |
| The Brewer's Art | 39.302708 | -76.616470 |
| The Pit | 39.299690 | -76.626511 |
| Viva House | 39.286686 | -76.643845 |
| W Lexington St & N Fulton Ave | 39.290611 | -76.645386 |
Related TV Series