12 Angry Men Locations
12 Angry Men is an American crime drama movie directed by Sidney Lumet, written by Reginald Rose. Starring Henry Fonda, Lee J. Cobb, Martin Balsam, John Fiedler, E.G. Marshall, Jack Klugman, Edward Binns, Jack Warden, Ed Begley, George Voskovec, Robert Webber, and Joseph Sweeney, the film follows a juror, Juror #8, who attempts to prevent a miscarriage of justice, persuades his colleagues to re-examine the evidence. It was released on April 10, 1957, nominated for 3 Oscars including "Best Picture", and selected by the Library of Congress for the National Film Registry. 12 Angry Men was shot in New York County Courthouse located at 60 Centre Street, New York City, New York, USA. Filming also took place at Fox Movietone Studio.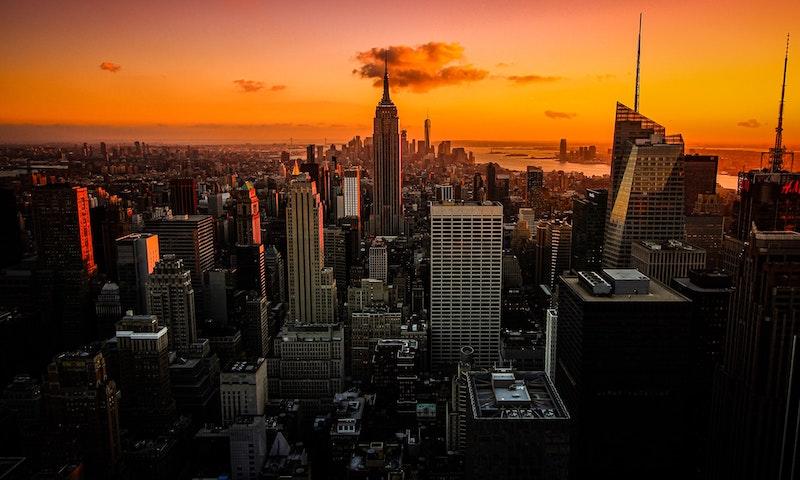 New York City, New York, USA. Photo by Florian Wehde on Unsplash.
Where was 12 Angry Men Filmed?
12 Angry Men was filmed in New York City and New York County Courthouse.
The complete list of the locations with latitude and longitude coordinates are listed below in the table.
12 Angry Men Locations Map
12 Angry Men Locations Table
| Location Name | Latitude | Longitude |
| --- | --- | --- |
| New York City | 40.742298 | -73.982559 |
| New York County Courthouse | 40.714310 | -74.001930 |
Related Movies