GLOW Locations
GLOW is an American sports comedy-drama television series created by Liz Flahive and Carly Mensch. Starring Alison Brie, Marc Maron, Betty Gilpin, Sydelle Noel, Britt Baron, Kate Nash, Britney Young, Gayle Rankin, Kia Stevens, Jackie Tohn, Kimmy Gatewood, Sunita Mani, Rebekka Johnson, and Ellen Wong, the series follows the lives of a group of female wrestlers in Los Angeles during the 1980s. It was released on Netflix on June 23, 2017, nominated for two Golden Globes for Alison Brie's performances, and won three Primetime Emmy Awards. GLOW was shot in San Fernando and Los Angeles, California, USA. Filming locations included The Pink Motel, Hollywood Palladium, and San Fernando Masonic Lodge.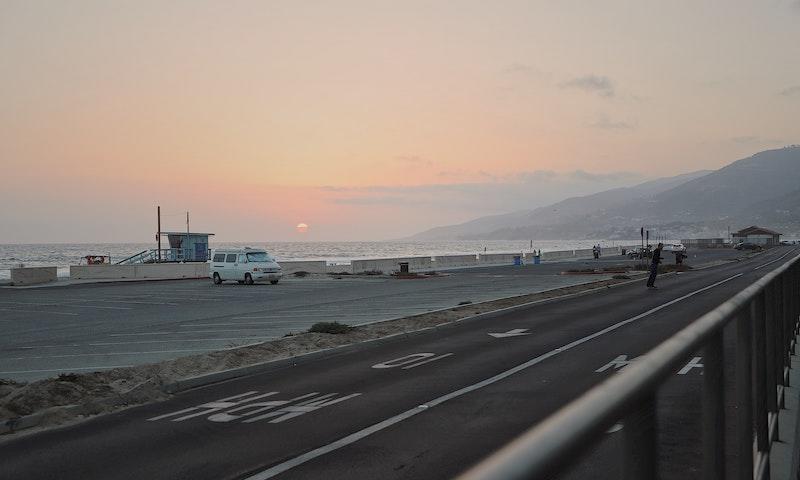 Malibu, CA. Photo by Josh Duke on Unsplash.
Where was GLOW Filmed?
GLOW was filmed in 1365 S Oakland Ave, 29377 Cliffside Dr (Bash's house), 6464 Sunset Building | Hollywood Offices, American Legion Post #308, City Ballet of Los Angeles, Downtown Los Angeles, El Big Taco (Closed), Fosters Freeze, Hollywood Palladium, Hollywood Pantages Theatre, Los Angeles, Moonlight Rollerway, Inc., Pink Motel (The Dusty Spur Motel), Regency Event Venue, Reseda, Samuel French Film and Theatre Bookshop (Closed), San Fernando Masonic Lodge, San Fernando Valley, The Mayan and Universal Patio Furniture (Closed).
The complete list of the locations with latitude and longitude coordinates are listed below in the table.
GLOW Locations Map
GLOW Locations Table
| Location Name | Latitude | Longitude |
| --- | --- | --- |
| 1365 S Oakland Ave | 34.122082 | -118.140106 |
| 29377 Cliffside Dr (Bash's house) | 34.003635 | -118.807198 |
| 6464 Sunset Building | Hollywood Offices | 34.097755 | -118.331375 |
| American Legion Post #308 | 34.203987 | -118.534492 |
| City Ballet of Los Angeles | 34.047283 | -118.274818 |
| Downtown Los Angeles | 34.040771 | -118.251205 |
| El Big Taco (Closed) | 34.205544 | -118.448982 |
| Fosters Freeze | 34.292477 | -118.428490 |
| Hollywood Palladium | 34.098488 | -118.324295 |
| Hollywood Pantages Theatre | 34.101997 | -118.325844 |
| Los Angeles | 34.056301 | -118.257431 |
| Moonlight Rollerway, Inc. | 34.144753 | -118.270279 |
| Pink Motel (The Dusty Spur Motel) | 34.240875 | -118.396255 |
| Regency Event Venue | 34.142727 | -118.261230 |
| Reseda | 34.204296 | -118.542839 |
| Samuel French Film and Theatre Bookshop (Closed) | 34.098263 | -118.355873 |
| San Fernando Masonic Lodge | 34.294907 | -118.424606 |
| San Fernando Valley | 34.200848 | -118.504852 |
| The Mayan | 34.040508 | -118.259216 |
| Universal Patio Furniture (Closed) | 34.141144 | -118.371513 |
| Van Nuys | 34.200577 | -118.461929 |
Related TV Series