Veep Locations
Veep is an American political comedy television series created by Armando Iannucci, adapted from his sitcom "The Thick of It". Starring Julia Louis-Dreyfus, Tony Hale, Anna Chlumsky, Reid Scott, Timothy Simons, Matt Walsh, Gary Cole, Kevin Dunn, Sufe Bradshaw, and Sarah Sutherland, it follows the fictional story of Selina Meyer who is the Vice President of the US. The series was released on HBO from April 22, 2012, to May 12, 2019, nominated for 7 Golden Globes. Julia Louis-Dreyfus won six Primetime Emmy Awards for Outstanding Lead Actress in a Comedy Series. Veep was shot in Baltimore, Maryland, USA (Seasons 1-4). Season five of the show took place at Paramount Studios in Los Angeles, California. Filming locations included Arrowhead Pine Rose Cabins, Pine Crest Christian Conference Center, and Bolton Deli.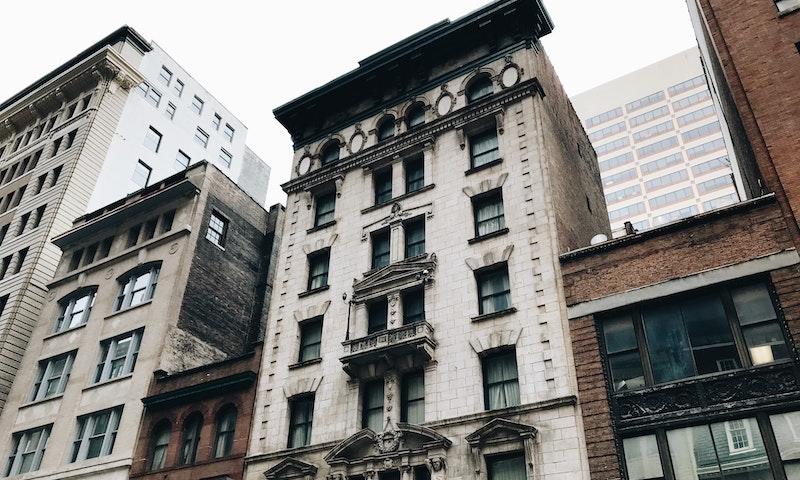 Baltimore, MD. Photo by Breanna Klemm on Unsplash.
Where was Veep Filmed?
Veep was filmed in Arrowhead Pine Rose Cabins, Baltimore, Bolton Deli, Los Angeles, Paramount Studios, Pine Crest Christian Conference Center and Sykesville.
The complete list of the locations with latitude and longitude coordinates are listed below in the table.
Veep Locations Map
Veep Locations Table
| Location Name | Latitude | Longitude |
| --- | --- | --- |
| Arrowhead Pine Rose Cabins | 34.237846 | -117.236595 |
| Baltimore | 39.292698 | -76.634918 |
| Bolton Deli | 39.308861 | -76.625664 |
| Los Angeles | 34.051907 | -118.253304 |
| Paramount Studios | 34.084030 | -118.320244 |
| Pine Crest Christian Conference Center | 34.233288 | -117.244019 |
| Sykesville | 39.371014 | -76.973991 |
Related TV Series