Unorthodox Locations
Unorthodox is a German-American drama television miniseries directed by Maria Schrader and based on the 2012 autobiography Unorthodox: The Scandalous Rejection of My Hasidic Roots by Deborah Feldman. It was released on Netflix on March 26, 2020, and ran for 4 episodes. It is also the first original Netflix series that is mainly in Yiddish. Starring Shira Haas, Amit Rahav, Jeff Wilbusch, Alex Reid, Ronit Asheri, Delia Mayer, Dina Doron, Eli Rosen, Aaron Altaras, and Tamar Amit-Joseph, the series follows a young ultra-Orthodox Jewish woman who leaves her community and husband and starts a new life in Berlin. Unorthodox was shot in New York and Berlin.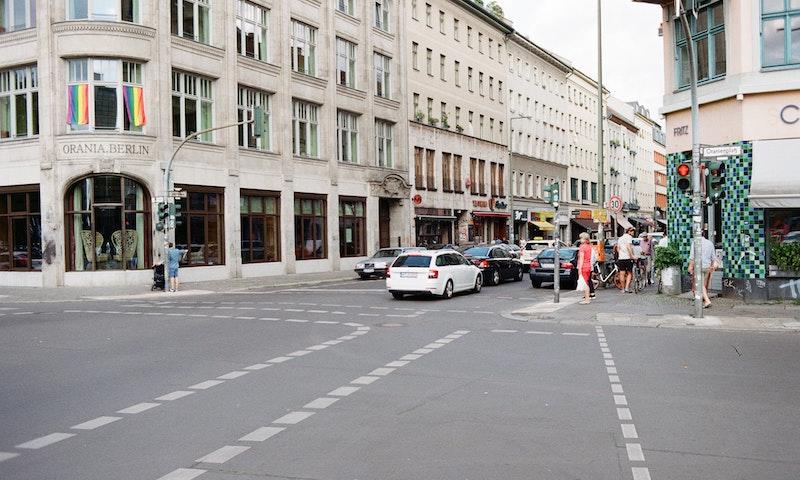 Kreuzberg, Berlin. Photo by Markus Spiske on Unsplash.
Where was Unorthodox Filmed?
Unorthodox was filmed in Berlin, CCC Filmstudios, Kreuzberg and New York.
The complete list of the locations with latitude and longitude coordinates are listed below in the table.
Unorthodox Locations Map
Unorthodox Locations Table
| Location Name | Latitude | Longitude |
| --- | --- | --- |
| Berlin | 52.518532 | 13.396686 |
| CCC Filmstudios | 52.550270 | 13.225612 |
| Kreuzberg | 52.497749 | 13.404206 |
| New York | 40.716553 | -74.009460 |
Related TV Series