10 Things I Hate About You Locations
10 Things I Hate About You is a 1999 American romantic comedy film directed by Gil Junger, written by Karen McCullah and Kirsten Smith, produced by Andrew Lazar. The film was released on March 31, 1999, distributed by Buena Vista Pictures, starring Julia Stiles, Heath Ledger, Joseph Gordon-Levitt, David Krumholtz, and Larisa Oleynik. It was a financial and critical success and was a breakthrough role for Ledger, Stiles, and Gordon-Levitt. The film was mostly shot in the Seattle metropolitan area.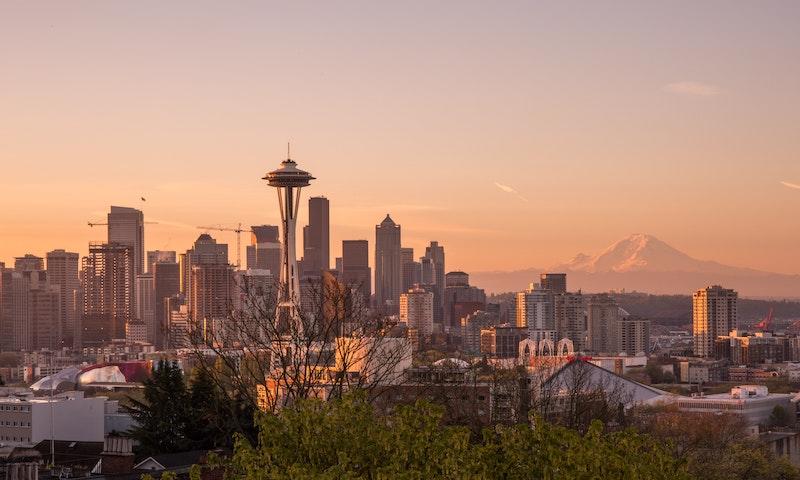 Kerry Park, Seattle, USA. Photo by Zhifei Zhou on Unsplash.
Where was 10 Things I Hate About You Filmed?
10 Things I Hate About You was filmed in 1117 Broadway (Gil's Music Shop), 2715 North Junett St (Kat and Bianca's House), Aurora Bridge, Buckaroo Tavern (closed), Century Ballroom, Fremont Place Books (closed), Fremont Troll, Gas Works Park, Kerry Park, Kingdome, Paramount Theatre, Seattle, Stadium High School and Tacoma.
The complete list of the locations with latitude and longitude coordinates are listed below in the table.
10 Things I Hate About You Locations Map
10 Things I Hate About You Locations Table
| Location Name | Latitude | Longitude |
| --- | --- | --- |
| 1117 Broadway (Gil's Music Shop) | 47.252495 | -122.439644 |
| 2715 North Junett St (Kat and Bianca's House) | 47.272591 | -122.474480 |
| Aurora Bridge | 47.646713 | -122.347435 |
| Buckaroo Tavern (closed) | 47.657841 | -122.350327 |
| Century Ballroom | 47.615028 | -122.319855 |
| Fremont Place Books (closed) | 47.650452 | -122.350510 |
| Fremont Troll | 47.651093 | -122.347435 |
| Gas Works Park | 47.645561 | -122.334496 |
| Kerry Park | 47.629402 | -122.360008 |
| Kingdome | 47.595993 | -122.333649 |
| Paramount Theatre | 47.613235 | -122.331451 |
| Seattle | 47.601871 | -122.341248 |
| Stadium High School | 47.265991 | -122.448570 |
| Tacoma | 47.250828 | -122.449135 |
Related Movies