Tremors Locations
Tremors is an American horror comedy film directed by Ron Underwood, written by Maddock, Wilson, and Underwood. Starring Kevin Bacon, Fred Ward, Finn Carter, Michael Gross, Reba McEntire, Robert Jayne, Charlotte Stewart, Tony Genaro, Ariana Richards, and Richard Marcus, the film is the first installment of the Tremors film series. It was released on January 19, 1990, in the United States. Tremors was filmed in Lone Pine and Olancha, California, USA.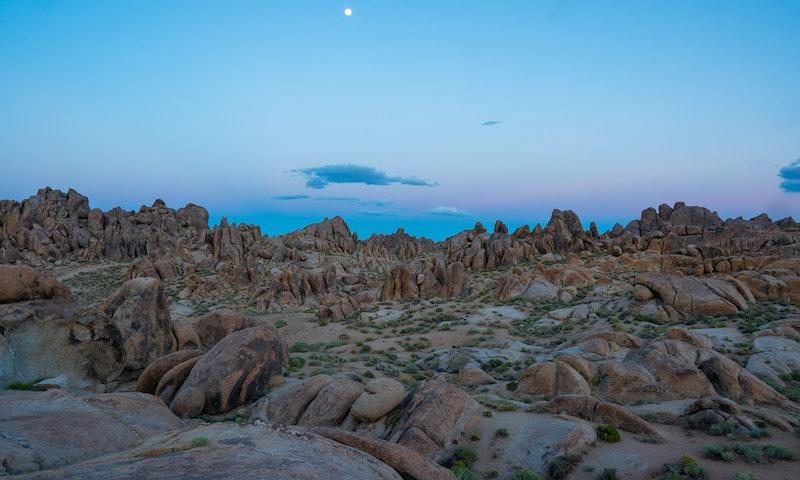 Alabama Hills, Lone Pine, USA. Photo by Joshua Gresham on Unsplash.
Where was Tremors Filmed?
Tremors was filmed in Alabama Hills, Darwin, Olancha, Owens Lake (Background) and Sierra Nevada (Background).
The complete list of the locations with latitude and longitude coordinates are listed below in the table.
Tremors Locations Map
Tremors Locations Table
| Location Name | Latitude | Longitude |
| --- | --- | --- |
| Alabama Hills | 36.567814 | -118.090843 |
| Darwin | 36.268410 | -117.593315 |
| Olancha | 36.272995 | -118.004784 |
| Owens Lake (Background) | 36.435223 | -117.968483 |
| Sierra Nevada (Background) | 38.247829 | -119.691330 |
Related Movies