13 Going on 30 Locations
13 Going on 30 is an American fantasy romantic comedy movie written by Josh Goldsmith and Cathy Yuspa, directed by Gary Winick. Starring Jennifer Garner, Mark Ruffalo, Judy Greer, Andy Serkis, Kathy Baker, Phil Reeves, Sam Ball, and Marcia DeBonis, the film follows a girl who wakes up as a thirty-year-old woman. It was released on April 23, 2004, grossed $97.7 million worldwide. 13 Going on 30 was shot in South Pasadena, California, and New York City, New York, USA. Poise Magazine was located at Spring Street Towers in Los Angeles. Marshall Fundamental Secondary School was used as Jenna's school in the film.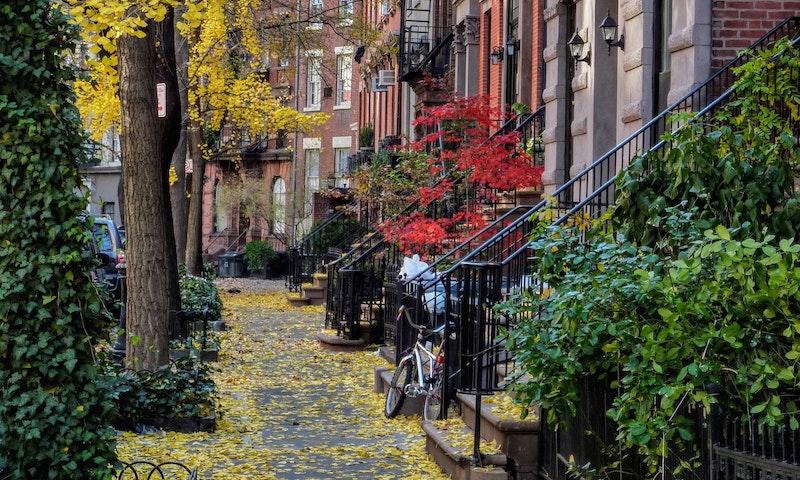 Greenwich Village, NY. Photo by Belinda Fewings on Unsplash.
Where was 13 Going on 30 Filmed?
13 Going on 30 was filmed in 1837 Spruce St, 1839 Spruce St, 1965 Fletcher Ave, 260 5th Ave, 650 S Spring St, 777 S Figueroa St, Greenwich Village, MacDougal St & W 3rd St, Marshall Fundamental Secondary School, Meridian Ave & Mission St and South Pasadena.
The complete list of the locations with latitude and longitude coordinates are listed below in the table.
13 Going on 30 Locations Map
13 Going on 30 Locations Table
| Location Name | Latitude | Longitude |
| --- | --- | --- |
| 1837 Spruce St | 34.105145 | -118.144913 |
| 1839 Spruce St | 34.105072 | -118.144753 |
| 1965 Fletcher Ave | 34.101704 | -118.142670 |
| 260 5th Ave | 40.745174 | -73.987442 |
| 650 S Spring St | 34.044563 | -118.251915 |
| 777 S Figueroa St | 34.048359 | -118.261398 |
| Greenwich Village | 40.733841 | -74.003822 |
| MacDougal St & W 3rd St | 40.730461 | -74.000153 |
| Marshall Fundamental Secondary School | 34.163376 | -118.112427 |
| Meridian Ave & Mission St | 34.115681 | -118.157074 |
| South Pasadena | 34.112350 | -118.159805 |
Related Movies