Damsel Locations
Damsel is an American action-adventure fantasy movie starring Millie Bobby Brown, Angela Bassett, Robin Wright, Ray Winstone, Shohreh Aghdashloo, Nick Robinson, and Brooke Carter. Directed by Juan Carlos Fresnadillo, written by Dan Mazeau, and produced by Joe Roth and Jeff Kirschenbaum, the film is scheduled to be released by Netflix. Damsel was filmed in Portugal and England. Filming took place in Tomar, a city and a municipality in the Santarém district of Portugal.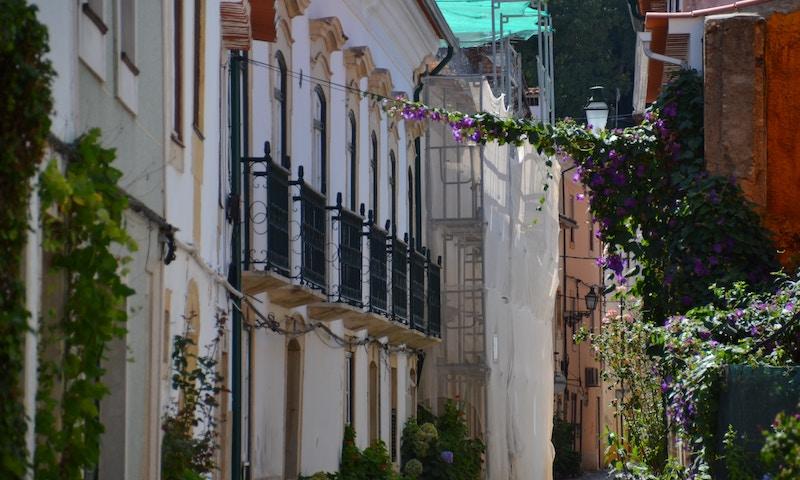 Tomar, Portugal. Photo by Andrea Junqueira on Unsplash.
Where was Damsel Filmed?
Damsel was filmed in Batalha, Douro Valley, London, Serra da Estrela, Sortelha and Tomar.
The complete list of the locations with latitude and longitude coordinates are listed below in the table.
Damsel Locations Map
Damsel Locations Table
| Location Name | Latitude | Longitude |
| --- | --- | --- |
| Batalha | 39.659412 | -8.836024 |
| Douro Valley | 41.500675 | -5.512734 |
| London | 51.510170 | -0.172114 |
| Serra da Estrela | 40.323151 | -7.597370 |
| Sortelha | 40.330948 | -7.213018 |
| Tomar | 39.603302 | -8.413162 |
Related Movies