Battlestar Galactica Locations
Battlestar Galactica is an American action-adventure sci-fi drama television series developed by Glen A. Larson and Ronald D. Moore. Starring Edward James Olmos, Mary McDonnell, Jamie Bamber, James Callis, Tricia Helfer, Grace Park, Katee Sackhoff, Michael Hogan, and Aaron Douglas, the series is a reboot of the 1978 Battlestar Galactica TV series. It was released from October 18, 2004, to March 20, 2009, on Sci-Fi Channel, and won many awards and nominations including three Primetime Emmys. It was chosen as one of the "100 Best TV Shows of All-Time" by Time. Battlestar Galactica was shot in Burnaby and Vancouver, British Columbia, Canada. Filming locations included Pinecone Burke Provincial Park, The Orpheum, Simon Fraser University, and Vancouver Art Gallery. Filming also took place at Vancouver Film Studios and Canadian Motion Picture Park Studios.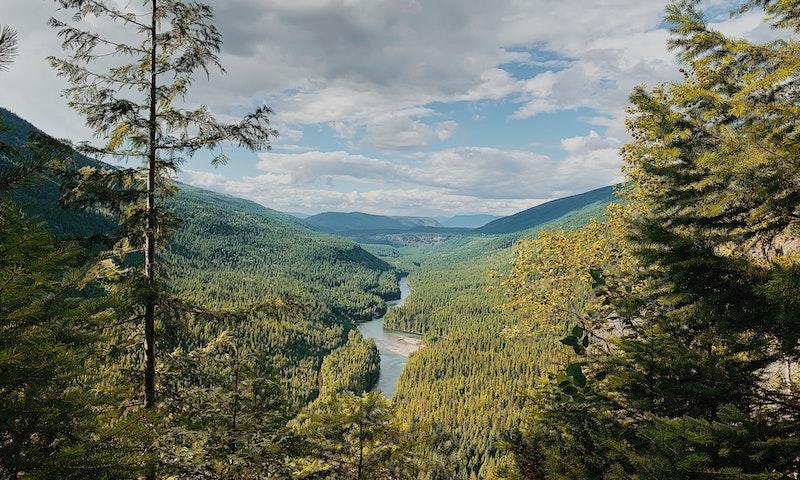 Thompson-Nicola. Photo by Shaylis Johnson on Unsplash.
Where was Battlestar Galactica Filmed?
Battlestar Galactica was filmed in Astral Queen, Burnaby, Canadian Motion Picture Park, Dr. Gaius Baltar's House, Pinecone Burke Provincial Park, Simon Fraser University (Delphi Museum of the Colonies), The Orpheum, The Waterfall Building, Thompson-Nicola, Vancouver, Vancouver Art Gallery and Vancouver Film Studios.
The complete list of the locations with latitude and longitude coordinates are listed below in the table.
Battlestar Galactica Locations Map
Battlestar Galactica Locations Table
| Location Name | Latitude | Longitude |
| --- | --- | --- |
| Astral Queen | 49.214699 | -122.828949 |
| Burnaby | 49.247437 | -122.985390 |
| Canadian Motion Picture Park | 49.192680 | -122.969368 |
| Dr. Gaius Baltar's House | 49.451027 | -123.240326 |
| Pinecone Burke Provincial Park | 49.668381 | -122.822067 |
| Simon Fraser University (Delphi Museum of the Colonies) | 49.278130 | -122.919914 |
| The Orpheum | 49.280083 | -123.120468 |
| The Waterfall Building | 49.269508 | -123.139748 |
| Thompson-Nicola | 51.059944 | -120.563942 |
| Vancouver | 49.282902 | -123.125153 |
| Vancouver Art Gallery | 49.282944 | -123.120522 |
| Vancouver Film Studios | 49.260872 | -123.028015 |
Related TV Series