Bates Motel Locations
Bates Motel is an American mystery horror drama television series developed by Carlton Cuse, Kerry Ehrin, and Anthony Cipriano. Starring Vera Farmiga, Freddie Highmore, Max Thieriot, Olivia Cooke, and Nestor Carbonell, the series was released from March 18, 2013, to April 24, 2017, ran for 5 seasons/50 episodes, and nominated for 3 Primetime Emmys. It is a prequel to Alfred Hitchcock's "Psycho" and follows Norman Bates' teenage years with his mother. Bates Motel was shot in Coquitlam, West Vancouver, Aldergrove, and Richmond, British Columbia, Canada. Seycove Secondary School located at 1204 Caledonia Ave, North Vancouver, was used as Norman's high school.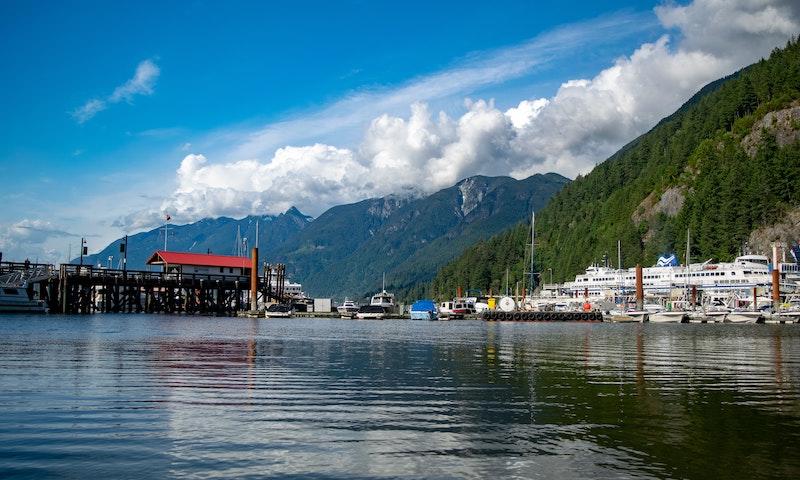 Horseshoe Bay. Photo by Ben Turnbull on Unsplash.
Where was Bates Motel Filmed?
Bates Motel was filmed in Aldergrove, Coquitlam, Horseshoe Bay, Seycove Secondary School and Steveston.
The complete list of the locations with latitude and longitude coordinates are listed below in the table.
Bates Motel Locations Map
Bates Motel Locations Table
| Location Name | Latitude | Longitude |
| --- | --- | --- |
| Aldergrove | 49.058510 | -122.469757 |
| Coquitlam | 49.284943 | -122.791618 |
| Horseshoe Bay | 49.374798 | -123.279854 |
| Seycove Secondary School | 49.318390 | -122.950813 |
| Steveston | 49.133820 | -123.182037 |
Related TV Series