Den of Thieves Locations
Den of Thieves is an American action thriller movie written and directed by Christian Gudegast. Starring Gerard Butler, 50 Cent, Pablo Schreiber, Max Holloway, Evan Jones, Dawn Olivieri, O'Shea Jackson Jr., Mo McRae, and Meadow Williams, the film follows the clash between an elite unit of the LA County Sheriff's Dept. and a gang of thieves planning to rob the Federal Reserve Bank. It was released on January 19, 2018, earned $80.5 million worldwide. Den of Thieves was mainly shot in and around Atlanta, Georgia, USA. Filming locations included the Federal Correctional Institute, Vincent Thomas Bridge, and Johnny's Hideaway.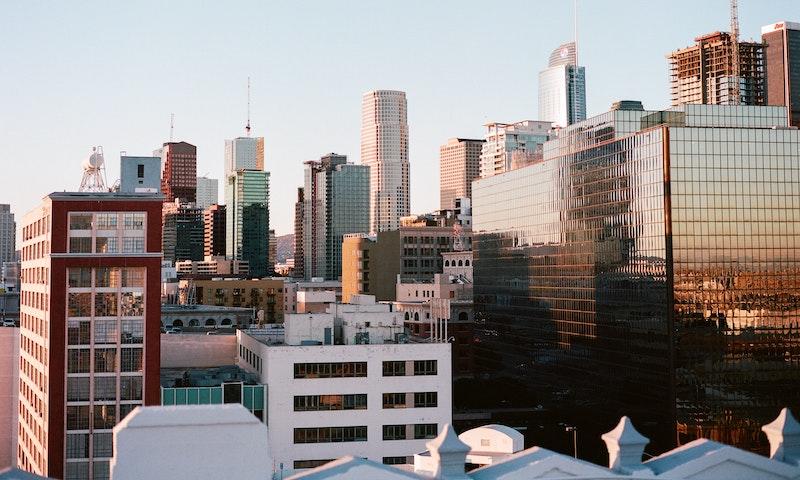 Downtown Los Angeles. Photo by Adam Dillon on Unsplash.
Where was Den of Thieves Filmed?
Den of Thieves was filmed in Atlanta, Downtown Los Angeles, Federal Correctional Institute, Johnny's Hideaway (Ziggy's Club) and Vincent Thomas Bridge.
The complete list of the locations with latitude and longitude coordinates are listed below in the table.
Den of Thieves Locations Map
Den of Thieves Locations Table
| Location Name | Latitude | Longitude |
| --- | --- | --- |
| Atlanta | 33.749165 | -84.392525 |
| Downtown Los Angeles | 34.040581 | -118.250229 |
| Federal Correctional Institute | 33.729519 | -118.267761 |
| Johnny's Hideaway (Ziggy's Club) | 33.857769 | -84.380989 |
| Vincent Thomas Bridge | 33.749542 | -118.272133 |
Related Movies