The Blacklist Locations
The Blacklist is an American action crime drama mystery thriller TV series created by Jon Bokenkamp. Starring James Spader, Megan Boone, Diego Klattenhoff, Harry Lennix, Hisham Tawfiq, Amir Arison, and Mozhan Marnò, the series was released on September 23, 2013, on NBC, and nominated for 2 Golden Globes. The pilot episode of the series was written by Jon Bokenkamp, directed by Joe Carnahan. The Blacklist was mainly filmed in New York City, New York, the US. Filming took place in the same studio where Law & Order was shot.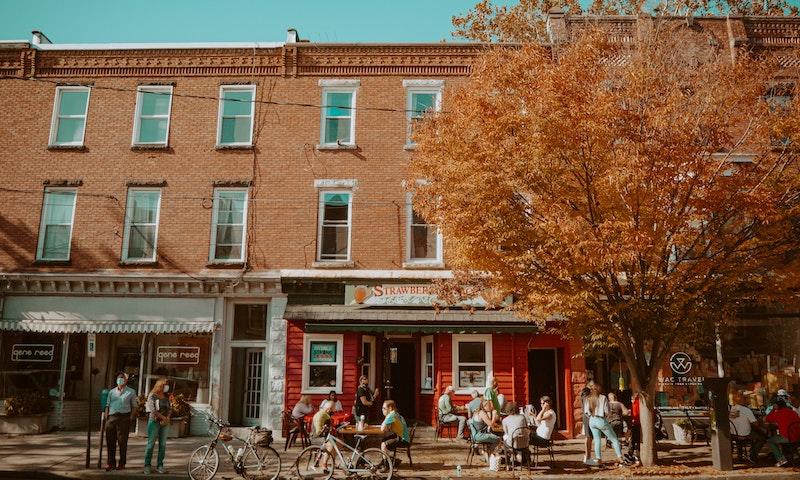 Nyack, NY, USA. Photo by Tyler Donaghy on Unsplash.
Where was The Blacklist Filmed?
The Blacklist was filmed in Cobble Hill Park, Fort Wadsworth, Green-Wood Cemetery, Honeywell Street, Long Beach, Madison Square Park, New York City, Nyack, Pearl River, Pier 25, Pleasantville, Rockefeller Park, Tottenville, W. B. Thompson Mansion, Yonkers and Yonkers Station.
The complete list of the locations with latitude and longitude coordinates are listed below in the table.
The Blacklist Locations Map
The Blacklist Locations Table
| Location Name | Latitude | Longitude |
| --- | --- | --- |
| Cobble Hill Park | 40.688244 | -73.996056 |
| Fort Wadsworth | 40.601891 | -74.059151 |
| Green-Wood Cemetery | 40.896023 | -74.409088 |
| Honeywell Street | 40.749367 | -73.930687 |
| Long Beach | 40.584129 | -73.667664 |
| Madison Square Park | 40.742573 | -73.987862 |
| New York City | 40.713051 | -74.007233 |
| Nyack | 41.094624 | -73.924751 |
| Pearl River | 41.061150 | -74.013000 |
| Pier 25 | 40.720261 | -74.014336 |
| Pleasantville | 41.133369 | -73.792427 |
| Rockefeller Park | 40.716351 | -74.016754 |
| Tottenville | 40.509045 | -74.250389 |
| W. B. Thompson Mansion | 40.972710 | -73.884300 |
| Yonkers | 40.943584 | -73.870407 |
| Yonkers Station | 40.935627 | -73.902374 |
Related TV Series