Modern Love Locations
Modern Love is an American romantic comedy television series directed by John Carney, based on the New York Times column of the same name. Starring Anne Hathaway, Tina Fey, Andy Garcia, Julia Garner, Sofia Boutella, Catherine Keener, Cristin Milioti, Gary Carr, John Gallagher Jr., Dev Patel, Minnie Driver, and Tom Burke, the series follows different love stories. It was released on Amazon Prime Video from October 18, 2019, to August 13, 2021, ran for 2 seasons / 16 episodes and was nominated for a Primetime Emmy Award. Modern Love was shot in New York City, New York, USA. Filming also took place in Dublin.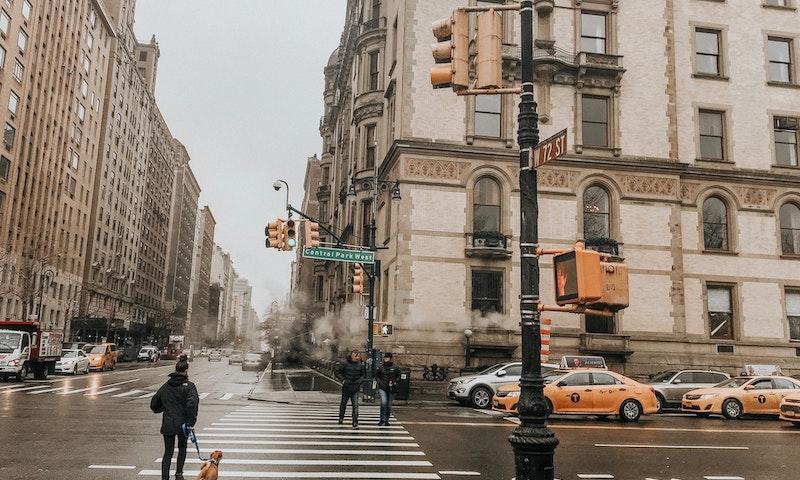 Upper East Side, New York, USA. Photo by Meredith Owens on Unsplash.
Where was Modern Love Filmed?
Modern Love was filmed in 256 Mott Street, Arlo NoMad, Brooklyn, Central Park, Dublin, Elizabeth Street Garden, Funeral Home (S01-E08), Galapagos Books, Glady's, Hastings-on-Hudson, Maggie's Apartment, New York, Saint George Bistro, Schenectady, Sidmonton Square, The Cornelia Street Cafe (Closed) (S01-E08), The Enniskerry Inn, Upper East Side and West Village.
The complete list of the locations with latitude and longitude coordinates are listed below in the table.
Modern Love Locations Map
Modern Love Locations Table
| Location Name | Latitude | Longitude |
| --- | --- | --- |
| 256 Mott Street | 40.723530 | -73.994492 |
| Arlo NoMad | 40.746265 | -73.985069 |
| Brooklyn | 40.680740 | -73.952202 |
| Central Park | 40.781223 | -73.968704 |
| Dublin | 53.349915 | -6.286288 |
| Elizabeth Street Garden | 40.722195 | -73.994629 |
| Funeral Home (S01-E08) | 40.729473 | -74.001678 |
| Galapagos Books | 40.994072 | -73.881721 |
| Glady's | 40.671730 | -73.957939 |
| Hastings-on-Hudson | 40.991627 | -73.877556 |
| Maggie's Apartment | 40.673080 | -73.967186 |
| New York | 40.755947 | -73.985497 |
| Saint George Bistro | 40.995049 | -73.883232 |
| Schenectady | 42.812084 | -73.946266 |
| Sidmonton Square | 53.200867 | -6.101523 |
| The Cornelia Street Cafe (Closed) (S01-E08) | 40.731377 | -74.002563 |
| The Enniskerry Inn | 53.192371 | -6.169896 |
| Upper East Side | 40.773853 | -73.958130 |
| West Village | 40.734642 | -74.007339 |
Related TV Series