You Locations
"You" is a psychological thriller, crime drama TV series created by Greg Berlanti and Sera Gamble. It stars Penn Badgley, Ambyr Childers, Elizabeth Lail, Luca Padovan, Zach Cherry, and Nicole Kang. It premiered on Lifetime on September 9, 2018, and won 2019 ELLE Style Awards for International Star (Penn Badgley). The first season of the show is based on Caroline Kepnes' novel of the same name first published on September 25th, 2014. A clever bookstore manager and serial killer falls in love with a customer and becomes obsessed with her. The first season of the series was filmed in New York City. Filming of the second season took place in Los Angeles, California. The third season of the show started on 15 Oct. 2021.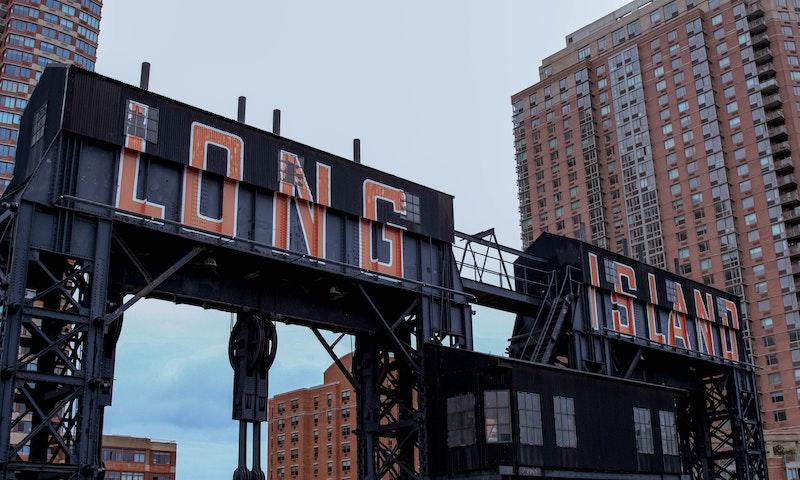 Long Island City. Photo by Brian Lundquist on Unsplash.
Where was You Filmed?
You was filmed in 131 East 19th St (Beck's House), 1575 York Ave (Logos Bookstore), 1814 N Vermont Ave (Skylight Books), 1830 Winona Blvd (Joe's Apartment - Season 2), 308 E 139th St (Joe and Paco's Apartment), 3122 Nichols Canyon Rd (Forty's house), 4655 Kingswell Ave, 621 South Mccadden Pl (Henderson's House), 661 Imperial St, 892 W Kensington Rd (Amy's House), Chakra, Greenpoint Av Subway Station, Hansol Farm, Juanita's III, Life Storage - Los Angeles, Long Island City, Los Feliz Theater, New York City, Nyack and Silvercup Studios East.
The complete list of the locations with latitude and longitude coordinates are listed below in the table.
You Locations Map
You Locations Table
| Location Name | Latitude | Longitude |
| --- | --- | --- |
| 131 East 19th St (Beck's House) | 40.736965 | -73.985931 |
| 1575 York Ave (Logos Bookstore) | 40.774460 | -73.948509 |
| 1814 N Vermont Ave (Skylight Books) | 34.104019 | -118.291679 |
| 1830 Winona Blvd (Joe's Apartment - Season 2) | 34.104527 | -118.302032 |
| 308 E 139th St (Joe and Paco's Apartment) | 40.810753 | -73.925194 |
| 3122 Nichols Canyon Rd (Forty's house) | 34.127316 | -118.363297 |
| 4655 Kingswell Ave | 34.102814 | -118.291496 |
| 621 South Mccadden Pl (Henderson's House) | 34.064247 | -118.337631 |
| 661 Imperial St | 34.036133 | -118.231834 |
| 892 W Kensington Rd (Amy's House) | 34.073059 | -118.253738 |
| Chakra | 40.753887 | -73.949539 |
| Greenpoint Av Subway Station | 40.730141 | -73.954094 |
| Hansol Farm | 40.776989 | -73.946136 |
| Juanita's III | 34.078114 | -117.630249 |
| Life Storage - Los Angeles | 34.052658 | -118.230797 |
| Long Island City | 40.745045 | -73.951584 |
| Los Feliz Theater | 34.104347 | -118.291550 |
| New York City | 40.706924 | -74.041634 |
| Nyack | 41.093079 | -73.928047 |
| Silvercup Studios East | 40.736340 | -73.939018 |
Related TV Series