Once Upon a Time in the West Locations
Once Upon a Time in the West (C'era una volta il West) is a 1968 epic western movie directed by Sergio Leone, written by Sergio Donati and Sergio Leone, from a story by Bernardo Bertolucci, Dario Argento, and Leone. Starring Henry Fonda, Charles Bronson, Claudia Cardinale, Jason Robards, Gabriele Ferzetti, Woody Strode, and Jack Elam, the film was selected for preservation in the United States National Film Registry by the Library of Congress in 2009. Once Upon a Time in the West was shot in Spain, Italy, the United States, and Mexico. Interiors scenes were filmed in Cinecittà Studios, Rome. The Tabernas Desert in Spain, Monument Valley in Utah, and Paramount Studios in Hollywood were among the filming locations.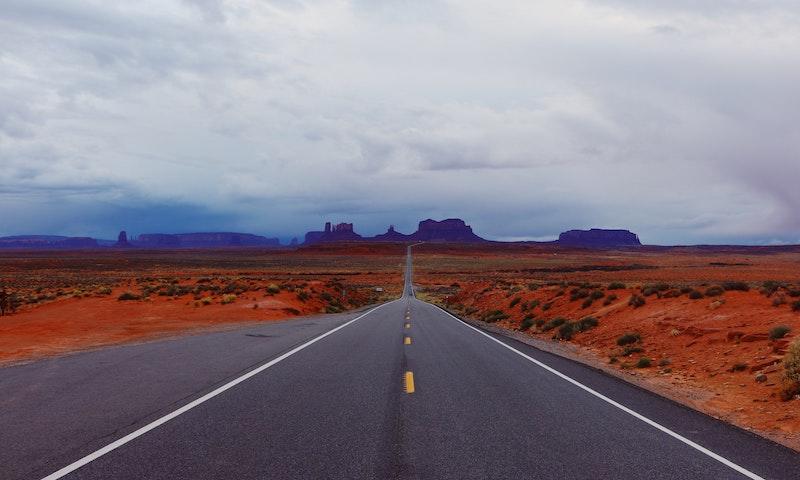 Monument Valley, UT, USA. Photo by Wolfgang Frick on Unsplash.
Where was Once Upon a Time in the West Filmed?
Once Upon a Time in the West was filmed in Bavispe, Cinecittà Studios, Highway 163, Kayenta, La Calahorra, Mexican Water, Moab, Monument Valley, Paramount Studios, Red Mesa, Tabernas, Tabernas, Teec Nos Pos and Western Leone (Sweetwater Ranch).
The complete list of the locations with latitude and longitude coordinates are listed below in the table.
Once Upon a Time in the West Locations Map
Once Upon a Time in the West Locations Table
| Location Name | Latitude | Longitude |
| --- | --- | --- |
| Bavispe | 30.480310 | -108.939781 |
| Cinecittà Studios | 41.851765 | 12.577110 |
| Highway 163 | 36.987717 | -110.179817 |
| Kayenta | 36.707703 | -110.253471 |
| La Calahorra | 37.181358 | -3.064510 |
| Mexican Water | 36.961761 | -109.638252 |
| Moab | 38.571739 | -109.550797 |
| Monument Valley | 36.999889 | -110.148758 |
| Paramount Studios | 34.084282 | -118.320862 |
| Red Mesa | 36.966724 | -109.387611 |
| Tabernas | 37.049450 | -2.392680 |
| Tabernas | 36.999058 | -2.449045 |
| Teec Nos Pos | 36.921242 | -109.087395 |
| Western Leone (Sweetwater Ranch) | 37.032448 | -2.446452 |
Related Movies