Act of Valor Locations
Act of Valor is an American action-adventure thriller movie directed by Mike McCoy and Scott Waugh, written by Kurt Johnstad. Starring Alex Veadov, Roselyn Sánchez, Nestor Serrano, Derrick Van Orden, Jason Cottle, and Emilio Rivera, it was released on February 24, 2012, grossed $81.3 million worldwide, and nominated for a Golden Globe. It follows a team of U.S. Navy SEALs who has a mission to recover a kidnapped CIA agent. Act of Valor was shot in Mexico, the USA, Philippines, and Cambodia. Filming locations included San Clemente Island and Silurian Dry Lake in California, USA.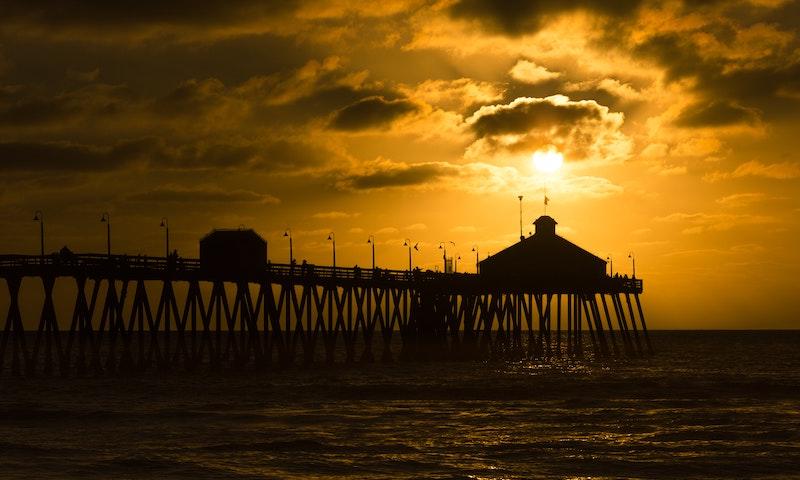 Imperial Beach Pier. Photo by Patrick Fore on Unsplash.
Where was Act of Valor Filmed?
Act of Valor was filmed in Cambodia, El Centro, Fort Campbell, Imperial Beach Pier, Key West, Mexicali, Mojave Desert, Philippines, Puerto Rico, San Clemente Island, San Diego and Stennis.
The complete list of the locations with latitude and longitude coordinates are listed below in the table.
Act of Valor Locations Map
Act of Valor Locations Table
| Location Name | Latitude | Longitude |
| --- | --- | --- |
| Cambodia | 12.730863 | 104.274239 |
| El Centro | 32.788410 | -115.567078 |
| Fort Campbell | 36.663372 | -87.479347 |
| Imperial Beach Pier | 32.579624 | -117.134972 |
| Key West | 24.560093 | -81.789925 |
| Mexicali | 32.624992 | -115.459541 |
| Mojave Desert | 35.011005 | -115.473831 |
| Philippines | 12.563646 | 122.332718 |
| Puerto Rico | 18.305447 | -66.651878 |
| San Clemente Island | 32.903114 | -118.501320 |
| San Diego | 32.716045 | -117.166611 |
| Stennis | 30.365599 | -89.618126 |
Related Movies