American Gods Locations
American Gods is an American fantasy drama mystery television series created by Bryan Fuller and Michael Green, based on the novel of the same name by Neil Gaiman. Starring Ricky Whittle, Emily Browning, Crispin Glover, Yetide Badaki, Bruce Langley, Pablo Schreiber, Ian McShane, Demore Barnes, Omid Abtahi, and Orlando Jones, the series follows the story of Shadow who is a recently released ex-convict. It was released on Starz on April 30, 2017, and nominated for two Primetime Emmys. American Gods was shot at Cinespace Film Studios in Toronto. Filming also took place in Cambridge, Ontario, Canada and Oklahoma City, Oklahoma, USA.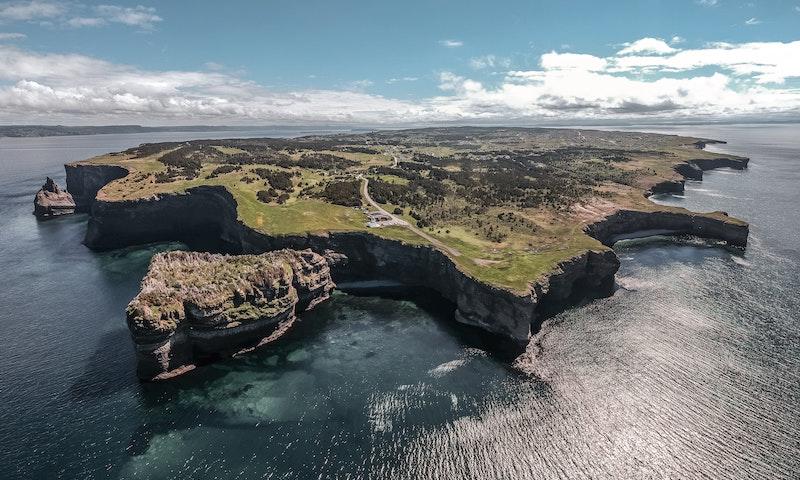 Newfoundland and Labrador. Photo by Erik Mclean on Unsplash.
Where was American Gods Filmed?
American Gods was filmed in Cambridge, Cinespace Film Studios, Guelph, McAlester, Newfoundland and Labrador, Oklahoma City, Ponca City, Queens Square and Toronto.
The complete list of the locations with latitude and longitude coordinates are listed below in the table.
American Gods Locations Map
American Gods Locations Table
| Location Name | Latitude | Longitude |
| --- | --- | --- |
| Cambridge | 43.407013 | -80.336945 |
| Cinespace Film Studios | 43.630627 | -79.529457 |
| Guelph | 43.544720 | -80.273018 |
| McAlester | 34.935478 | -95.770905 |
| Newfoundland and Labrador | 54.079082 | -62.170727 |
| Oklahoma City | 35.470928 | -97.525574 |
| Ponca City | 36.723438 | -97.083611 |
| Queens Square | 43.359051 | -80.317062 |
| Toronto | 43.703518 | -79.419762 |
Related TV Series