Crash Locations
Crash is an American crime drama thriller film directed by Paul Haggis, written by Haggis and Bobby Moresco, inspired by a real-life incident. Starring Don Cheadle, Sandra Bullock, Thandie Newton, Karina Arroyave, Dato Bakhtadze, Art Chudabala, Matt Dillon, William Fichtner, Tony Danza, Brendan Fraser, Terrence Howard, Chris "Ludacris" Bridges, Michael Peña, Ryan Phillippe, and Sean Cory, the film premiered at Toronto International Film Festival on September 10, 2004, was released on May 6, 2005, in the United States, and won 3 Oscars including "Best Motion Picture of the Year". Crash was shot in Los Angeles, California, USA. Wilmington, Westwood, San Fernando Valley, Studio City, Santa Monica, and Chinatown were among the filming locations.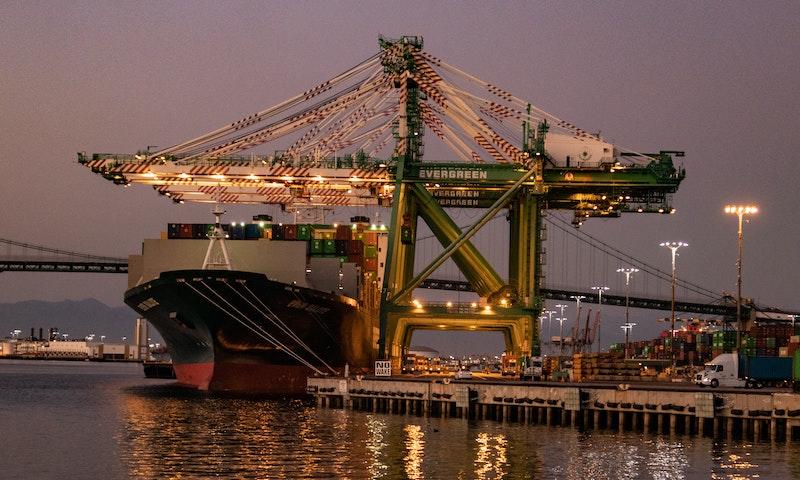 Port of Los Angeles. Photo by Steve Saunders on Unsplash.
Where was Crash Filmed?
Crash was filmed in 3500 S. Gaffey St, 5100 Costello Ave, Broxton Ave, Carney's Restaurant, Chinatown, Ord St & N Broadway, Port of Los Angeles, San Pedro, Santa Monica, Sherman Oaks, Studio City, Ventura Ct., Westwood, Westwood Village and Wilmington.
The complete list of the locations with latitude and longitude coordinates are listed below in the table.
Crash Locations Map
Crash Locations Table
| Location Name | Latitude | Longitude |
| --- | --- | --- |
| 3500 S. Gaffey St | 33.712421 | -118.292343 |
| 5100 Costello Ave | 34.163494 | -118.437813 |
| Broxton Ave | 34.062023 | -118.446762 |
| Carney's Restaurant | 34.143784 | -118.407463 |
| Chinatown | 34.063374 | -118.237907 |
| Ord St & N Broadway | 34.060310 | -118.239418 |
| Port of Los Angeles | 33.736275 | -118.264832 |
| San Pedro | 33.736660 | -118.293785 |
| Santa Monica | 34.020004 | -118.492859 |
| Sherman Oaks | 34.149193 | -118.453400 |
| Studio City | 34.139141 | -118.390198 |
| Ventura Ct. | 34.143284 | -118.403061 |
| Westwood | 34.064278 | -118.445496 |
| Westwood Village | 34.063957 | -118.446976 |
| Wilmington | 33.785839 | -118.267143 |
Related Movies