Dirty Dancing Locations
Dirty Dancing is a 1987 romantic drama and dance movie written by Eleanor Bergstein, directed by Emile Ardolino. It stars Patrick Swayze, Jennifer Grey, Jerry Orbach, Cynthia Rhodes, Jack Weston, Lonny Price, and Kelly Bishop. The film won Academy Awards for "Best Music, Original Song" in 1988. It was based on Eleanor Bergstein's own childhood, premiered at the Cannes Film Festival on May 12, 1987, and grossed over $214 million worldwide. A young woman, Frances "Baby" falls in love with dance instructor Johnny at a Catskills resort in summer. The film was shot in Lake Lure, North Carolina, and Mountain Lake, Virginia. The scenes took place in Lake Lure Inn as well as at the old Boys Camp and Rumbling Bald Resort, the 16th hole on Bald Mountain Golf Course.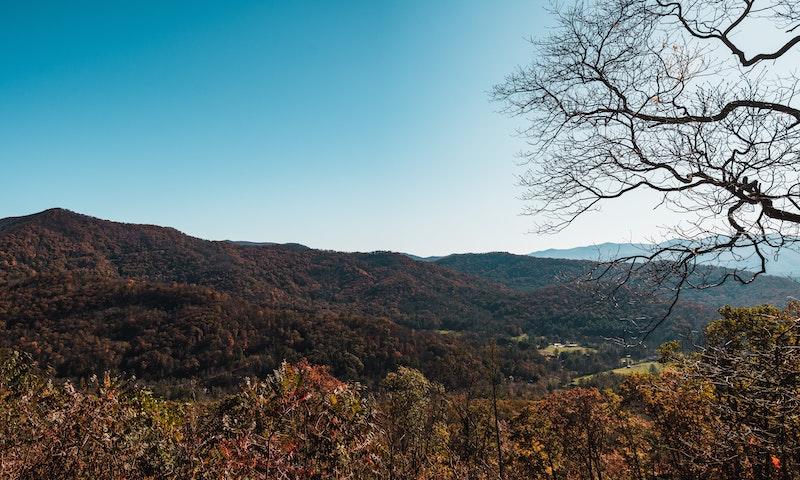 Asheville, NC, USA. Photo by Airam Dato-On on Unsplash.
Where was Dirty Dancing Filmed?
Dirty Dancing was filmed in Appalachia, Firefly Cove (Lifting scene), Lake Lure, Mountain Lake Lodge, Rumbling Bald Resort (Golf scenes), The Esmeralda Inn & Restaurant and The Omni Grove Park Inn.
The complete list of the locations with latitude and longitude coordinates are listed below in the table.
Dirty Dancing Locations Map
Dirty Dancing Locations Table
| Location Name | Latitude | Longitude |
| --- | --- | --- |
| Appalachia | 36.903240 | -82.785378 |
| Firefly Cove (Lifting scene) | 35.437405 | -82.224258 |
| Lake Lure | 35.432686 | -82.192078 |
| Mountain Lake Lodge | 37.355221 | -80.537033 |
| Rumbling Bald Resort (Golf scenes) | 35.460632 | -82.189110 |
| The Esmeralda Inn & Restaurant | 35.442783 | -82.264252 |
| The Omni Grove Park Inn | 35.620682 | -82.543076 |
Related Movies