Doctor Who Locations
Doctor Who is a British sci-fi drama television series created by Sydney Newman, C. E. Webber, and Donald Wilson, produced by the BBC Studios since 1963. It was aired on BBC One, BBC HD, and BBC One HD. The show follows the adventures of the alien adventurer known as the Doctor from the planet Gallifrey. Starring Jodie Whittaker, Peter Capaldi, Pearl Mackie, David Tennant, Matt Smith, Nicholas Briggs, Jenna Coleman, and Paul Kasey, the series was released from 23 November 1963 to 6 December 1989 and relaunched in 2005. Doctor Who was shot in Cardiff, Newport, and Swansea, Wales, UK. Filming also took place on location in Tenerife, Canary Islands, Spain.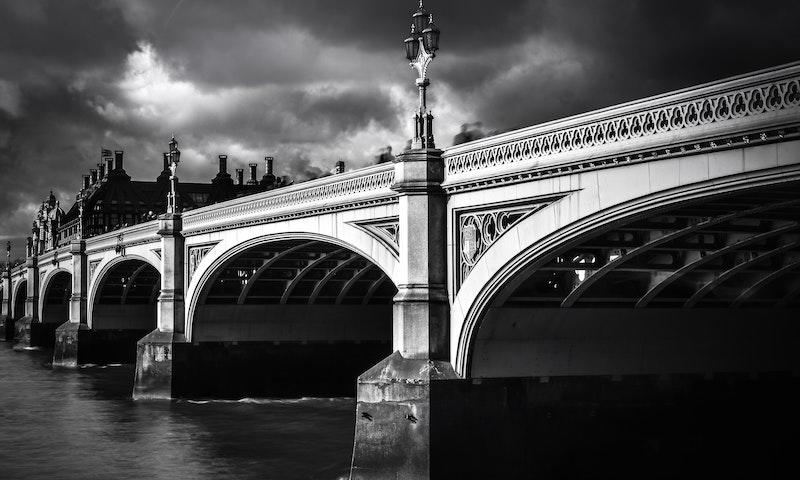 Westminster Bridge. Photo by Lachlan Gowen on Unsplash.
Where was Doctor Who Filmed?
Doctor Who was filmed in Cardiff, London, Millennium Stadium, Newport, Penarth, Ragley Hall, Swansea, Tenerife, Tredegar House and Westminster Bridge.
The complete list of the locations with latitude and longitude coordinates are listed below in the table.
Doctor Who Locations Map
Doctor Who Locations Table
| Location Name | Latitude | Longitude |
| --- | --- | --- |
| Cardiff | 51.481796 | -3.181741 |
| London | 51.508842 | -0.132616 |
| Millennium Stadium | 51.478146 | -3.182665 |
| Newport | 51.584053 | -2.999444 |
| Penarth | 51.438507 | -3.175084 |
| Ragley Hall | 52.198002 | -1.896081 |
| Swansea | 51.621624 | -3.945619 |
| Tenerife | 28.286654 | -16.636284 |
| Tredegar House | 51.561569 | -3.028173 |
| Westminster Bridge | 51.500889 | -0.122126 |
Related TV Series